Sustainable manufacturing & construction carbon calculations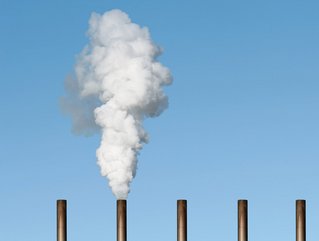 Emissions in the manufacturing sector
Robin Cordy, Managing Director, NBS, explores carbon calculations in sustainable manufacturing, reducing emissions & the need for third-party certification
The construction industry's contribution to global greenhouse gases (GHGs) is well known. According to the World Green Council (WGC), it's responsible for as much as 39% of global carbon emissions. Delving deeper, it found that operational emissions account for 28% of that figure, with the remaining 11% generated by building materials. Given that building stock is predicted to double in size by around 2050, it's clear that the sector needs to up the ante when it comes to prioritising sustainability.
Key to achieving this will be finding cleaner, greener building materials and products. Whilst research and development in this area is well underway, it will be through existing technology that the biggest impact can be made to help tackle the climate emergency.
One way is through the use of construction data, in particular, building product information which enables architects and product specifiers to make carbon calculations.
Difficult calculations in sustainable manufacturing
It's an area that is notoriously complex, yet is essential to the future of sustainable building. However, we know from our own research that specifiers often struggle with the process. Understanding how to make carbon calculations requires myriad information – notably, the carbon performance of each building material and product, much of which can be difficult to find.
NBS' research in conjunction with architects shows this to be the case – they feel there's a lack of succinct, plain-language terminology around building products and associated carbon. There's also a resounding sentiment that too much time is spent 'digging' through green guide ratings of different products and assessments to get to the information they need, such as BREEAM and the Code for Sustainable Homes.
It could also help explain why the industry is so lacking in its approach to carbon reporting. In NBS' Sustainable Futures Report, for example, we found that just 38% of companies were measuring carbon for most projects and 42% measured on some projects. Whilst it's a step in the right direction, it's clear that levels of reporting need to be improved and that architects need quicker access to more detailed levels of construction data.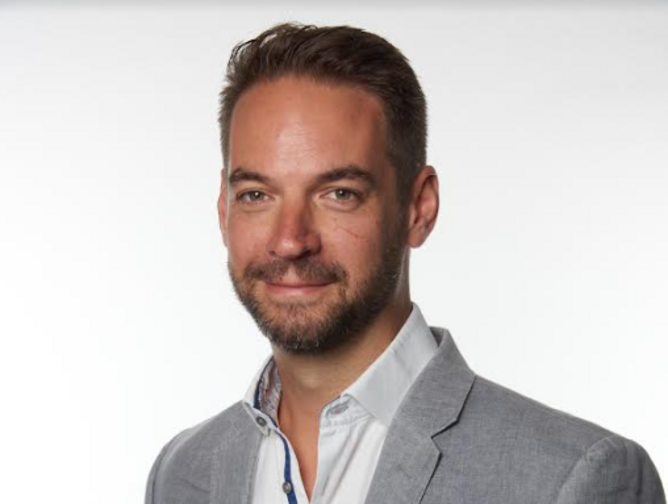 Robin Cordy
The answer on our doorstep: making carbon calculations for manufacturing easy
This can be done by taking a more-standardised approach, one where specifiers can see carbon values at a glance to simplify the process and make carbon calculations more easily. And this is where building product information and construction data can join the dots.
With the ability to provide carbon breakdowns on materials, it's proving to be an essential tool in the specification process. Supplied digitally, it allows specifiers to access detailed information on the sustainable capabilities of a product with just a few clicks. When combined with information platforms, which feature a library of products and materials in one location, it's never been easier to access the data they need.
For architects, this approach is becoming increasingly valuable, particularly as 'carbon calculations' are now fundamental to the design process. Whole-life carbon assessments, for example, are now recommended for all who wish to understand and minimise the carbon emissions associated with their designs.
Placing this type of information at the fingertips of building designers is streamlining the way in which calculations are made. Not only does this reduce the time spent 'researching' carbon values but improves the accuracy of calculations. It also avoids the time-consuming back and forth between architect and supplier, allowing them to work at speed.
The need for third-party certification across sustainable solutions
The need for accurate carbon measurements also highlights why third-party verification is so important.
Without this type of information to hand, specifiers are being left out in the cold, making it difficult to make accurate measurements of the carbon impact of their building projects. What's more, those products that offer complete carbon transparency will be better suited for specifications, particularly as sustainability becomes the number one priority.
In such a competitive market, this could help give products the edge and become a regular go-to choice for architects looking to achieve lower carbon outcomes. It could also mean that manufacturers potentially miss out on lucrative building contracts, as a result of not supplying the required information.
The issue is that a large majority of manufacturers are still failing to provide third-party verification on carbon credentials despite its increasing relevance to architects. This lack of data is hindering the specification process, as specifiers may overlook a cleaner, greener product that would better meet their needs if they knew it existed.
Meeting the demand for manufacturers who want to lower their emissions
For manufacturers, one way to solve this is by supplying third-party validated data, such as Environmental Product Declarations (EPDs). Supplied in a digital format, they can prove invaluable to those looking to lower carbon during the design phases of a project. For those that already supply EPDs, it can be of significant benefit, helping with the overall decision-making process. It can also offer huge advantages for manufacturers, improving their chances of making it into design plans.
We can see that legislation is moving towards an industry that prioritises carbon calculations and reporting. The 2023-2025 embodied and whole life carbon implementation plan, for example, which features as part of the Future Homes Standard, is placing greater emphasis on carbon measurement. If we want levels of reporting to improve, then it starts with streamlining how calculations are made.
It also presents a unique opportunity for manufacturers to get ahead of the competition and align with the needs of those who bring in business – the architect. For those that deliver detailed carbon information and invest in EPDs, it could pay dividends, increasing the likelihood of specification whilst helping to deliver industry best practice as a whole.