The technology conundrum: the driving force in global change for the manufacturing sector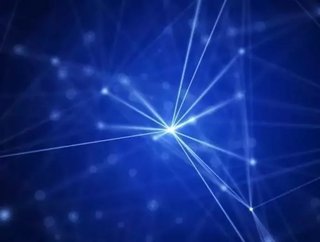 The manufacturing sector is in the midst of a period of great change, as growing and emerging physical and digital connectivity disrupts the global land...
The manufacturing sector is in the midst of a period of great change, as growing and emerging physical and digital connectivity disrupts the global landscape, creating far-reaching implications for business and locations.
Last year was a year of disruption in many respects – as events such as Brexit and the US Presidential election affected both economic performance and how businesses operated on the global stage. For the manufacturing sector, macro events such as these also carried risk, particularly in terms of regulation and market access. However, there is also something bigger on the horizon that will impact how and where we work – technology.
Disruptive technologies such as additive manufacturing and Robotic Process Automation are nothing new. However 2016 marked the year that they shook up production cycles, made businesses re-think strategies, and threatened key manufacturing locations' ability to be fit for purpose for manufacturing needs.
The automotive industry is a good example where change is already happening. Through the advent of electrification and driverless vehicles, diverse mobility and connectivity, the supply chain within the automotive industry has evolved. We now see software service supporting automotive design – an exemplary shift of where manufacturers are now offering a more proactive rather than reactive offering, one that really emphasises product care.
This new norm is complex; a horizontally-structured ecosystem of design, technology production and service, which will redefine how products and services are created and delivered – and, most importantly, by whom.
The biggest impact of this period of accelerating change and digital transformation is that pure cost reduction strategies are being challenged. Businesses are increasingly honing in on locations with the greatest potential for creating value, and identifying talent that will enable them to create and deliver this value successfully. Traditionally-successful locations will be challenged by the need for smarter products, production and supply chain management filtering into demand for more sophisticated manufacturing space. For which the term 'shed' certainly does a disservice.
What is likely to emerge is a polarisation. Innovation, design and development will relocate to high-cost locations. Cost-sensitive locations, in contrast, will host pure production and assembly strategies.
Our annual Manufacturing Risk Index surveys the manufacturing sector, assessing how political, economic, technological and environmental risks are managed during portfolio assessment and site selection by occupiers. 
This year it finds Asia Pacific countries continuing to dominate in the top 10, occupying seven places within the top half of the established index. A lot of Asia's success can be attributed to its ability to evolve to keep up with disruptors. This has resulted in varying, maturing levels of technology adoption across the region, as well as a region-specific focus on areas of innovation to promote growth.
One thing is clear – failure to keep up with the breakneck pace of innovation transformation in manufacturing carries a significant risk. This is both to businesses which will lose out to competitors who are embracing it, as well as manufacturing locations that fail to recognise the importance of upskilling local service and talent.
Manufacturers must look to reassess their business models, adapt to this new environment and find the optimal balance between physical production and digital design and development, in order to keep ahead.
By Neil McLocklin, Partner, Strategic Consulting at Cushman & Wakefield