The technology of safety: keep your facility connected and secure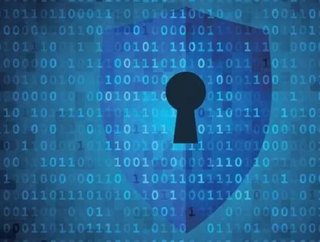 As connected technology becomes increasingly common both on the factory floor and in safety and security systems, factory managers face a period of grea...
As connected technology becomes increasingly common both on the factory floor and in safety and security systems, factory managers face a period of great opportunity and a range of new challenges. Security systems can now benefit from IP-enabled devices and automatic analytics, decreasing admin time and increasing the chances that an intruder will be quickly apprehended. Likewise, intelligent fire prevention installations can be calibrated to better understand incoming environmental information, reducing the chances of false fire alarms and speeding up alert times. But these benefits come with difficulties - cyber attackers are increasingly using poorly-defended Internet of Things (IoT) devices as the gateway to company systems, for example. Factory managers have a responsibility to master these technologies safely, or risk damaging their business.
Connected defences
Over the past decade, the concept of 'perimeter security' for manufacturing facilities and warehouses has evolved. Although the physical boundaries of a building must still be defended, many critical processes across the industry now have a connected aspect, leaving them open to attack from cyber criminals as well as on-the-ground thieves. The perimeter is now limitless - any connected camera or sensor which operates via the internet can be hacked and turned against the owner. On top of that, many physical processes such as surveillance and access management are increasingly being managed from a central control facility with responsibility for multiple sites - which may not even be on the same continent as the facility being protected. As such, vulnerable connections between security systems can pose a threat far greater than the compromise of one building - if a hacker uses a hacked camera to access the central control room, it could lead to catastrophic ripple effects elsewhere.
Access control will always be at the heart of the factory manager's security function. Keeping unwanted people out of certain areas or entire buildings is essential to an effective defence. But with this merging of physical and digital spheres, that task is currently undergoing a process of transformation, as the rise of IP-enabled security devices provides a raft of new capabilities to factory managers, including data collection and analysis, linkage with other in-house security systems and consolidated administration.
Securing the security
In this new landscape, factory managers can increase their efficiency and the effectiveness of their systems through a combination of innovative products and integration, connecting devices and processes which before were isolated or individually watched over by a lone operator. Managers need to take notice of the possibilities of the Internet of Things (IoT) and integrate their systems to get a single view over the movements of people and goods throughout their facilities. IoT-enabled cameras, scanners and gates can be programmed to grant access only to authorised people or only at specific times - for example, if a delivery driver arrives during his usual delivery time-slot he will be granted access, but if he arrives late in the evening, the system will bar entry.
When evaluating security products before implementation, it is also essential that managers are cyber savvy and consider how digital security is built into physical products. When constructing security systems, it is critical to understand how cameras and video management systems fit into existing network architectures, all without introducing new vulnerabilities. Cyber security must be a consideration at the earliest possible design stage.
Intelligent fire alarms
Considerable advances are also being made in the fire prevention arena. For manufacturers looking to improve safety and reduce false and unwanted alarms, it is highly advisable to implement a well thought-out fire safety strategy taking into account the necessary risk assessments across each factory's possible triggers and fire scenarios. This is crucial in order to identify and eliminate the potential situations in which false and unwanted alarms could occur.
If an existing system has been prone to false alarms, it is advisable to look at incorporating intelligent fire alarm detection devices. For instance, the use of interactively adjusted algorithms can establish if the detected properties of carbon monoxide, heat or smoke correspond to those held in memory for real fire events. By utilising this type of detection technology, dust thrown up from machinery, for example, will not set off an alarm.
It can also be incredibly beneficial to have a wireless radio-enabled system in place to ensure that detectors across the site are integrated – such as with the latest CCTV technology – to aid the early detection and verification of fires. This improves system functionality and performance. In the case of false alarms, CCTV cameras can also help to aid the early detection and verification of fires by allowing users to view the area to gain a fuller picture of the situation – acting as a secondary investigation strategy.
Once a fire detection and alarm system is in place, although it might sound very basic, facilities teams must ensure that all staff tasked with using the fire controls are properly trained to do so. A mis-chosen fire extinguisher or ill-advised escape route could mean the difference between life and death. Also, if the system is linked to an alarm receiving centre (ARC), and is scheduled for testing, facilities managers should inform the ARC before and after the event.
Embracing the future
Ultimately, it must be noted that fire and security technology is not static. While keeping physical threats from entering the warehouse and reducing the chances of a fire have long been a priority, a key focus should be managing the cyber-vulnerabilities and exploits that are uncovered every day. A successful factory manager needs to make sure that they are ahead of the curve with connected technology. With IoT-enabled access control and fire detection, factory managers have the opportunity to gain a crucial upper hand in the defence and prevention process. It's essential to take the opportunity to upgrade and upskill now, and take advantage of the new possibilities on offer - or risk being left behind.
Simon Gawne is Director Integrated Solutions & Innovation at Tyco