Top 10 Digital Factories: Samsung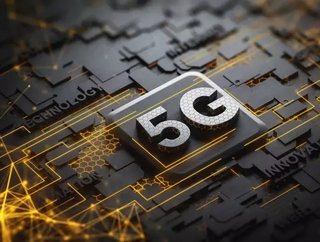 After ranking in our Top 10 digital factories, we look at how Samsung is adopting smart manufacturing solutions in its factories in Korea and the US. W...
After ranking in our Top 10 digital factories, we look at how Samsung is adopting smart manufacturing solutions in its factories in Korea and the US. 
With manufacturers required to produce high quality products, quicker and at lower price points than ever before, the advancements made under Industry 4.0 promises to streamline the manufacturing process via modern information and communication capabilities. 
"5G, with its high speed and high device density capabilities, will be key to this revolution in the production industry and will enable faster processing on the production line to deliver higher quality yields," says samsung. "Furthermore, with a 5G-enabled smart factory, real-time communication among millions of sensors, devices, and systems will be possible to improve environmental safety as well as quality control."
Currently within its operations in the US and Korea, Samsung has delivered a full end-to-end 5G network to two factories, implementing 'only the most advanced technologies' to its daily operations. By combining the power of 5G and other Industry 4.0 solutions such as artificial intelligence (AI), robotics, massive IoT and mixed realities to drive new innovations.
Samsung's digital factory in Korea
At the center of its electronics headquarters in Korea is The Samsung Networks Smart Factory, "the birthplace of innovation where cutting edge telecommunications equipment are produced for global operators," comments Samsung.
Working with Korea Telecom (KT), Samsung has deployed an end-to-end 5G solution using the massive MIMO unit, digital unit, virtualized central unit, and virtualized core to enable breakthroughs in manufacturing flexibility and productivity.
KT created a private network for the Samsung factory with the user plane function (UPF) of the virtualized core located in the factory, to provide ultra-low latency communication and data security, keeping all data traffic within the factory.
AI and automation
Within its factory in Korea, Samsung reports that over 70% of its manufacturing processes are automated such as robot arms working to assemble the network equipment produced in the factory, enhancing efficiency within the factory. 
In addition to the assembly of products being automated, the inspection process is also completely automated within the Samsung factory, which harnesses deep learning andAI technology to accurately detect any defects, with the addition of traceability system tracking every component of the manufacturing equipment. "All of this data is sent in real-time through a 5G network and can be either monitored live or kept for further analysis," says Samsung.
Massive IoT
In order to stop equipment failures, Samsung utilises a 'Predict Eye' system within the factory to continuously collect and monitor environment indicators with the help of IoT sensors, CCTVs and thermal imaging cameras that are deployed throughout the factory which check the temperature, humidity and dust levels to ensure that the conditions are ideal for production line equipment.
"Monitoring and analysing such data constantly will enable preventive measures to be taken before equipment failure occurs, which, in turn, decreases down-time while increasing productivity," says Samsung.
Automatic Guided Vehicles (AGVs)
Instead of manually moving products within the factory, Samsung harnesses Automatic Guided Vehicles (AGVs) at all stages of the manufacturing process to deliver the items to the appropriate place.
"Connecting and controlling the vehicles through 5G ensures the stability of the vehicle while it is running and increases the speed of operation to increase productivity," comments Samsung.
Samsung's digital factory in the United States 
In "one of the most advanced semiconductor manufacturing facilities in the world," Samsung is providing creative solutions to achieve the innovative needs of its customers. In partnership with AT&T, Samsung is testing and evaluating the power of 5G in next generation industrial use cases.
Industrial IoT
In order for its autonomous delivery systems to successfully complete their assigned tasks, precise control over the condition and an understanding of the factory environment is required. As the company's robotic vehicles utilise a full suite of IoT solutions that collect data for this requirement, which can be gathered and analysed in real time.
Robotics
Within its fabrication environment, Smasung harnesses robotic arms and other robotic tools. The tools are equipped with sensors to collect environmental and manufacturing process information such as vibration, humidity and acceleration data providing valuable preventative maintenance opportunities to reduce machine downtime.
Worker Safety
"5G can also guarantee a safe and secure work environment for all employees," says Samsung. Who see the future benefits of having employees or visitors who enter the factory floor to wear sensors that can monitor basic health indicators like pulse, blood pressure, and respirations. While the environmental sensors would monitor the atmosphere and detect any anomalies in gas levels like low oxygen. 
In addition, Samsung also sees the potential for mixed reality training within its factory allowing workers to learn new procedures virtually before being stationed in the field.
SEE ALSO:
For more information on manufacturing topics - please take a look at the latest edition of Manufacturing Global