Top 10 digital factories: Siemens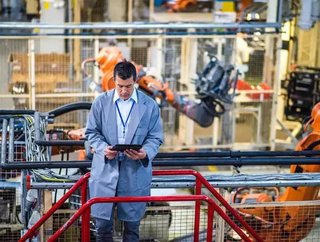 After ranking in our Top 10 digital factories, we look at the value of digitalisation for industrial organisations. "More flexible production, greate...
After ranking in our Top 10 digital factories, we look at the value of digitalisation for industrial organisations.
"More flexible production, greater productivity, and the development of new business models are all possible today thanks to digital solutions," states Siemens, with the future offering even more potential, as organisations adopt the likes of edge computing, artificial intelligence (AI), augmented reality, automation, industrial 5G and additive manufacturing, allowing organisations to "tap into the full potential of Industry 4.0 and get ready for the next level of their digital transformation journey."
Becoming a digital enterprise 
To help enable organisations to make the most of the opportunities digitalisation offers, Siemens has developed a holistic portfolio of software and automation solutions to support discrete and process manufacturing industries to become faster, more flexible and more efficient.
Digitalising the entire value chain 
Siemens' holistic portfolio - known as The Digital Enterprise - has been developed to enable industrial organisations to integrate and digitalise their business processes. 
The portfolio comprises solutions for product design, production planning and processing, plant design, production engineering, and engineering and commissioning.
In addition to these solutions, the portfolio includes automation, production or operation and services, as well as the capability to integrate suppliers and logistics. "Companies can start with digitalisation at any step of their value chain, for greenfield and brownfield plants, and based on standardised and open interfaces," comments Siemens. 
Harnessing digital twins 
Whether it's developing a new product, planning a new plant or production, digital twins harness the capabilities of physics based simulations and data analytics to create new insights in a fully virtual environment. 
"This makes it possible to realise innovations faster and more reliably, while also requiring significantly fewer real prototypes," states Siemens.
With these tools even more data is created during the production phase or when a plant begins its operations. "This performance data of the real production and of the real product can be collected, analysed, and fed back into development to improve and optimise new products and processes at an early stage."
The potential of industry 4.0
To help its customers leverage the potential of industry 4.0, Siemens offers a portfolio of scalable solutions which companies in discrete and process manufacturing can invest in to become completely and comprehensively digitalised across the entire value chain.
SEE ALSO:
For more information on manufacturing topics - please take a look at the latest edition of Manufacturing Global
Follow us on LinkedIn and Twitter.
Image source: Siemens