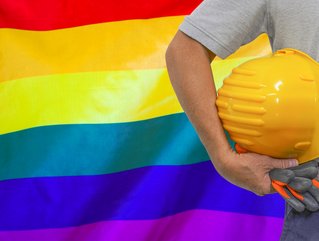 Pride Month in the manufacturing sector
Our top pick of companies with influential LGBTQ+ leaders include Apple, United Therapeutics Corporation, Dow, AWE, Land O'Lakes and Dell Technologies
With only 4 Fortune 500 Companies with openly LGBTQ+ CEOs at the helm, we take a look at some of the LGBTQ+ leaders pushing to make manufacturing a more inclusive space.
Businesses are increasingly reporting positive impacts of increased diversity and inclusion. London School of Economics reports that companies with LGBTQ-inclusive policies experience benefits including increased employee commitment, job satisfaction, productivity and more altruistic workplace behaviour.
"Additionally, being LGBTQ-friendly can improve a company's ability to attract and retain talented employees, enhance customer relationships, and boost its reputation as a socially responsible corporate citizen," the LSE research shows.
Here are our Top 10 LGBT manufacturing leaders...
Chicago-based Skolnik is a metal manufacturer founded in 1985. Dean Ricker has been with the company since 1992, and leads the company as CEO.
"We don't have to think and operate like it's 1950," Ricker says. "As someone who is gay and a leader of a company, I bring a unique perspective to a table where people of all backgrounds are supported."
Ricker advocates for modern thinking and practises, including but not limited to inclusion and diversity, to boost the company ahead of competitors.
Co-founder of voCL
Juergen Maier is the co-founder of voCL, a social platform promoting responsible business voices, alongside working as a board member and advisor to multiple construction companies globally. Previously, he was CEO of Siemens UK, a company he was with for over three decades.
"There is no question that after coming out and being allowed to be who I am, I became a much stronger individual," Maier says, having hid his sexuality from his colleagues for 15 years.
"At that time, I thought it was easier for me to pretend to be heterosexual as opposed to expressing who I really am."
Senior Vice President in Global Small Business of Dell Technologies
As Senior Vice President in Global Small Business at Dell Technologies, Erik Day is responsible for development in small business strategy for the global technology titan.
Alongside this, he is on the Board of Directors for The GenderCool Project, a youth focussed movement helping companies prepare for the next generation of workforce, and Chairperson of the Board for Out & Equal, a non profit organisation working for equality in the workplace.
"I believe I have a bigger responsibility outside my role as a corporate executive - to be a voice for the LGBTQ+, but also a feminist and intersectionalist," Day tells INSPIRE 20 podcast. "I think that's what ally-ship is and what it should be used for."
Chief People Officer and Executive Vice President of Equinox
Alim Dhanji is Chief People Officer and Executive Vice President at lifestyle brand Equinox, having previously worked as President of Adidas Canada, operating as one of the most senior publicly LGBTQ+ executives at the global brand.
He has worked extensively for LGBTQ+ rights within multiple charities and organisations, including previously as a speaker, writer, COO of the LGBT Foundation and chair of the Adidas Global Committee on Accelerating Diversity & Inclusion.
"There's a major distinction between "tolerance" and "acceptance,"" Dhanji states in an address surrounding pride within business. "We need to move far beyond the former and fully embrace the latter."
Beth Ford spearheads the American agricultural cooperative Land O'Lakes as CEO and President. Having been with the company for over a decade, Ford has seen the company through its centenary and into the Time 100 Most Influential Companies 2023 List.
Ford is the first openly gay woman to lead a Fortune 500 company, and she pioneers its diversity programmes and initiatives including 11 ERGs, a Supplier Diversity Program, and the Diversity Impacts Business Board.
Director of Quality at AWE
Amanda McKay is the Director of Quality at British Defense and Space Manufacturers AWE, Professor at The University of West of Scotland and Chair of the Board of Trustees for The Chartered Quality Institute.
Amanda came out as transgender around ten years ago - "all of a sudden my CV didn't open doors," she recounts. "Interviews were more of a curiosity pitch and that was really challenging." She then joined Balfour Beatty as Quality and Assurance Director. "They had a completely different attitude, they recruited me because of my skill set."
She also works with Police Scotland and the British Transport Police as advisor within EDI policing and has worked closely with numerous LGBTQ+ groups and charities.
Penny Catterick has paved the way as the first transgender director in the Canadian engineering industry, in her role as Supply Chain Director, Procurement at Irving Shipbuilding Inc.
She is a Human Rights Advisor to The British Psychological Society, and her previous roles include Head of Supply Chain at BAE Systems.
Catterick has been applauded as a role model for transgender women in business, working to educate businesses on her experiences.
Chair and Chief Executive Officer of Dow
​​​​​​​

Ranked as the world's top LGBT executive by the Financial Times in 2018, Jim Flitterling came out as gay in 2014, and is known for his passionate approach to inclusion and diversity.
He is the Chair and Chief Executive Officer at American chemical manufacturer Dow, a company he has been with since 1984 - two weeks after graduating.
In 2019 he joined the Out Leadership Global Advisory Board, and was inducted into the OUTstanding Hall of Fame in 2021.
2. Dr Martine Rothblatt
Martine Rothblatt is the CEO, Chairperson and Director of United Therapeutics Corporation, having founded the biopharma company in 1996. She was the top earning CEO in the biopharmaceutical industry in 2018.
Rothblatt, originally from Chicago, USA, came out as transgender in 1994, aged 40, and is an advocate for LGBTQ+ rights.
She is also an inventor, author, lawyer, pilot, and holds numerous awards, doctorates and accolades. These include the 2019 inaugural UP Leadership Award for her advances in eVTOL technology for her pioneering work with electric helicopters, being named as one of the 100 Greatest Living Business Minds of the past century by Forbes, the 2019 Golden Plate Award of the American Academy of Achievement and the 2023 Benjamin Franklin Medal for Distinguished Achievement in the Sciences.

Tim Cook was appointed as CEO of technology giant Apple in 2011, having joined the company in 1998 at a personal invitation from Steve Jobs, and going on to serve as COO.
Despite being a famously private person throughout his career, Cook came out as gay in 2014, becoming the first CEO of a Fortune 500 company to be openly gay. He aimed to be visible to LGBTQ+ young people - to prove that however bleak it may seem, the opportunities are endless, regardless of sexuality.
"Let me be clear: I'm proud to be gay, and I consider being gay among the greatest gifts God has given me," Cook says.