Top 10 manufacturers using digital twins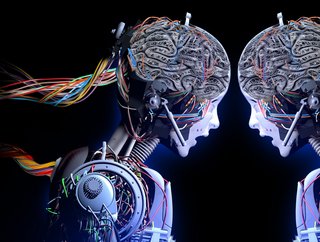 Microsoft, IBM, Oracle, Siemens, GE, Bosch, PTC Inc., Ansys, QiO Technologies & Sight Machine are our Top 10 manufacturers using digital twins
A digital twin is a virtual model which can accurately reflect a real-life object. Businesses use them to produce data about different aspects of an item's performance, which can be used to save time, money and emissions.
Here are our Top 10 manufacturers using digital twins.
Sight Machine is a data platform for manufacturing, which helps manufacturers to improve their profitability, productivity and of course, sustainability.
The platform uses a pioneering system for Operational Digital Twins, which leverages AI to automate the process of digitally representing any manufacturing machine, line, facility, supplier, part, or batch.
QiO provides an AI augmented Foresight Suite to assist manufacturing businesses in their digital transformation, growth and sustainability.
The QiO Foresight Suite of Industry 4.0 offers insights and recommendations that make a measurable difference to business performance.
QiO Technologies uses its digital twins to measure and benchmark asset performance and rank the next best actions.
Ansys is a global engineering simulation leader which works to create advancements for anything from self-driving cars to connected cities. The company seeks to resolve design challenges for customers and does this with digital twins.
The Ansys Twin Builder is an open solution which engineers use to build simulation-based digital twins–digital representations of their assets with virtual sensor inputs.
PTC's industrial innovation helps manufacturing companies to improve their products and services, capitalise on new technology and drive digital transformation. The company uses digital twin technology alongside Augmented Reality to help businesses save time and money in their work.
At The Bosch Group, the goal is to 'Create solutions for a connected life'. Bosch's innovative products and services are designed to spark enthusiasm and the use of digital twins helps to achieve this. Bosch uses digital twins to help manage all aspects of an IoT device and create a simplified model and API to support the device.
For over 125 years, GE has been building for the future of the manufacturing industry, adapting to every challenge and absorbing new technologies.
GE's diverse and dedicated team uses digital twins to deliver unique solutions to customer's more complex problems and create value for partners.
Tech titan Siemens is focused on industry, infrastructure, transport and more. The company creates resource-efficient factories, resilient supply chains, smarter buildings and cleaner transportation. Siemens manages technology with a purpose to build real value for customers. In one example, it uses digital twins to develop investment scenarios and take different frameworks into account.
The technologists, developers and engineers at IBM are driven to create. Computer hardware, middleware and software are all included, as well as IBMs consulting services covering mainframe computers to nanotechnology.
The IBM Digital Twin Exchange allows customers to browse, purchase, download and manage digital twins from across its partner ecosystem.
Cloud technology company Oracle provides organisations with the computing infrastructure needed to help them become more effective. Oracle built the world's only autonomous database to help businesses organise their data and uses a variety of digital twins to get the job done:
Virtual twins: a virtual representation of a physical device or an asset in the cloud
Predictive twins: an analytical or statistical model for prediction
Twin projections: predictions and insights to integrate with back-end business applications.
Every business has a mission and at Microsoft, it is to empower its customers to achieve more. The company believes that technology must be used to create meaningful innovation for a brighter world.
At Microsoft, the Azure Digital Twins is an Internet of Things (IoT) platform which allows users to build a digital representation of real-world things, places, business processes and even people. This helps customers to gain cleaner insights which can optimise operations.