Top 10 manufacturing companies in MEA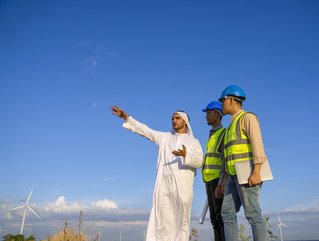 Manufacturing in the Middle East and Africa
Genetco, Elsewedy Electric, Nigerian Breweries, Sharp Consumer Electronics, Dubai Cable Company, SAHA İstanbul are our Top 10 MEA manufacturing companies
10. Mobility for Africa
Harare, Zimbabwe
50 employees
Managing Director & Founder: Shantha Bloemen
Start up social enterprise Mobility for Africa (known as Locomotion Africa in Zimbabwe), supports rural communities with transport solutions that are affordable, efficient and sustainable.
Mobility for Africa utilises its team's technology skills and manufacturing expertise, to build top-quality renewable electric tricycles, bicycles and small scale vehicles, designed specifically for rural areas, saving locals time and energy.
LinkedIn: Mobility for Africa
Twitter: @MobilityAfrica


9. Hulamin Limited
Pietermaritzburg, KwaZulu-Nata, South Africa
35 employees
Interim Chief Executive Officer: Geoff Watson
South African leading manufacturers Hulamin is an aluminium semi-fabricator business which supplies customers across the continent with a wide range of quality products. The company is dedicated to responsible business leadership and good governance, as well as supporting the growth of the Southern African aluminium industry through our rolled and extruded products business units.
LinkedIn: Hulamin Limited
8. Dangote Cement Cameroon
Douala, Cameroon
330 employees
CEO: Bertrand Mbouck
At Dangote Group, the goal is to ensure that the African population can utilise the best quality cement for housing, public buildings and other construction. Bertrand Mbouck is the CEO of Dangote Cement Cameroon.
"I'm engaged in front seats with Top Executives and Managers for Building and sustaining Dangote Cement competitive advantage in all geographic places we are in."
LinkedIn: Dangote Cement Cameroon
7. Genetco
Muscat, Oman
345 employees
CEO: Hayan Sayed
Appliances and electronics manufacturer Genetco was founded in 1977 and represents 20 world-leading brands in Oman. The company designs, supplies and commissions various items, including cold rooms, warehouse cooling devices, flake ice plants, ice handling equipment, in addition to refrigerated display cabinets and docking solutions for warehouses.
LinkedIn: Genetco Oman
6. Elsewedy Electric
Cairo, Egypt
10,000 employees
CEO: Ahmed Elsewedy
Integrated infrastructure solutions provider Elsewedy Electric has 18,000 employees in 19 different African and Asian countries, from Tanzania to Qatar. The company operates across five business sectors: Wire, Cable & Accessories, Electrical Products, Engineering & Construction, Digital Solutions and Infrastructure Investments.
Elsewedy Electric is working hard to reach a sustainable energy future with its 2030 sustainability strategy.
LinkedIn: ELSEWEDY ELECTRIC
5. Nigerian Breweries
Lagos, Nigeria
4,000 employees
CEO: Hans Essaadi
Founded in 1946, drinks manufacturer Nigerian Breweries is the largest brewing firm in the country, with eleven breweries, two malting plants and 26 sales depots.
In 2011, the company purchased majority equity interests in Sona Systems Associates Business Management Limited and Life Breweries company Limited from Heineken N.V.
LinkedIn: Nigerian Breweries
4. İGSAŞ İstanbul Gübre Sanayii A.Ş.
Kocaeli, İzmit
700 employees
General Manager: Turan Tok
Established in 1971, chemical manufacturing company Istanbul Fertilizer Industry Inc. supplies more than 20% of the fertiliser used in Turkey, with four production facilities. IGSAS has been one of the leading players in the fertiliser industry, supporting the Turkish agriculture industry as a member of the Yıldızlar Investment Holding.
IGSAŞ utilises smart and digital agricultural applications in addition to integrated SAP software into all business processes.
LinkedIn: İGSAŞ İstanbul Gübre Sanayii A.Ş.
Twitter: @igsas_
3. SAHA İstanbul
İstanbul, Pendik
10,000 employees
CEO: Zafer SEN
Revenue: US$10mn
Defence and space manufacturing company SAHA Istanbul was founded in 2015 with the ambition to enable efficient communication across defence and aerospace companies in Turkey. The company is also driven to guide other small businesses through the accreditation process that permit entry into the sectors.
LinkedIn: SAHA İstanbul
Twitter: @sahaistanbul
2. Dubai Cable Company - Ducab
Dubai, UAE
1000+ employees
Managing Director & Founder: Mohammed Al Mutawa
Founded in 1979, Ducab is one of the UAE's biggest manufacturing businesses and a leader in the manufacturing of copper and aluminium wire, cable products and overhead conductors, keeping businesses in Dubai switched on.
Ducab Group has six manufacturing facilities in the UAE and 1,400 members of staff who support their customers across the world in various sectors, including energy, construction, defence, rail transport, marine, mining and automotive.
LinkedIn: Dubai Cable Company - Ducab
1. Sharp Consumer Electronics MEA
Dubai
265 employees
Group General Manager & Divisional Head: Rohit Khot
Technology company Sharp Consumer Electronics has a mission: to shape the future with innovations - such an ambition could not be more suited to Dubai.
Founded in 1912 in Japan, the popular company soon spread across the world, with a goal to win the confidence of customers and partners alike with its honesty and creativity.
Sharp Consumer Electronics MEA is a leading manufacturer of digital information technologies, including micro-electronics and solar PV technology.
LinkedIn: Sharp Consumer Electronics MEA
*************************************************
For more insights into Manufacturing - check out the latest edition of Manufacturing Magazine and be sure to follow us on LinkedIn & Twitter.
Other magazines that may be of interest - Healthcare Digital.
*********************************************
BizClik is a global provider of B2B digital media platforms that cover 'Executive Communities' for CEO's, CFO's, CMO's, Sustainability Leaders, Procurement & Supply Chain Leaders, Technology & AI Leaders, Cyber Leaders, FinTech & InsurTech Leaders as well as covering industries such as Manufacturing, Mining, Energy, EV, Construction, Healthcare + Food & Drink.
BizClik, based in London, Dubai & New York offers services such as Content Creation, Advertising & Sponsorship Solutions, Webinars & Events.