The Top 5 Challenges for CIOs in 2021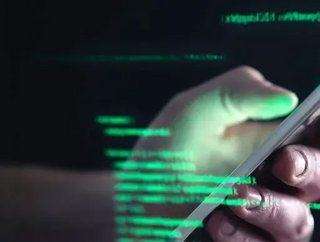 The challenges facing CIOs today are monumental, let's review, and not underestimate, what they're facing...
 Oh, where to begin. The challenges facing CIOs today are monumental. As a global pandemic has businesses worldwide making the transition to remote work, Industry 4.0 continues to revolutionise the production floor with even more urgency. And the face of consumerism slowly recovers from an extreme makeover, CIOs have a lot to concern themselves with.
Adding insult to injury, the threats of cybersecurity loom larger than ever before, as the power of the dark web fuels eCriminal groups and government-backed allies. As Greg Foss, senior cybersecurity strategist at VMware Carbon Black says, "Criminals never let a good crisis go to waste." 
Once perhaps lacking attention, CIOs have suddenly grabbed a seat at the head of the table.
Let's review, and not underestimate, what they're facing.
The Five Challenges Facing CIOs in 2021
1. Home network security
Although remote work brings safety from COVID-19 and the joys of working in sweatpants, home networks have made organisations more vulnerable to cyberattacks. 
Here are some statistics to help put it into perspective.
From a sample size of 41,000 US-based organisations, found that remote home networks were:
3.5x more likely than corporate networks to have at least one family of malware
7.5x more likely to have at least five distinct families of malware
Common families of malware are extremely prevalent, including Mirai, which is observed 20x more frequently, and Trickbot, which is observed 3.75x more frequently.
More than 25% of all devices have one or more services exposed on the internet.
Almost 1 in 7 WFH-RO IP (work from home- remote office) addresses have exposed cable modem control interfaces.
2. Supply chain cybersecurity
Tom Kellermann, head of cybersecurity strategy at VMware Carbon Black says the recent findings suggest a significant renaissance in cybercrime, which he believes is leading to a new era of agile organisation and sophistication. 
"The disruption caused by COVID-19 has created a massive opportunity for criminals to restructure their businesses," he says. "Traditional criminals are flocking online in a newly shifted digital-first world, fueling the expansion of cybercriminal cartels."
Carbon Black— As eCrime groups grow more powerful, counter incident response is now seen in 82 per cent of attacks, with island hopping occurring 55 per cent of the time—where an attacker infiltrates an organisation's network launch attacks on others along its supply chain.
3. The Customer Experience- Redesigning your digital business strategy
According to , since the beginning of the pandemic:
74% of consumers report their digital experience with brands has changed
84% of consumers used digital channels more in 2020 
The customer experience is one of the most defining aspects of business today. In 2021 and likely beyond, the CIO must work collaboratively with the CMO to co-design a friction-free customer experience. Many organisations continue to struggle with achieving the digital experience that today's consumers demand.
ICOs must address Inadequate or outdated approaches to how customers engage with your brand. From real-time engagement to supporting customers through third-party devices such as Google and Alexa, customers today expect a seamless, multichannel approach. 
4. Big data
Big data is a big buzzword doing big things. Making sense and putting to use complex sets of data is a must for enterprises today. In fact, a GE and Accenture report says that 88 per cent of organisations said Big Data analytics is a top priority.
Big data and data analytics can be leveraged to lessen supply chain disruptions, improve forecasting and provide insights-driven procurement and sales and ops planning. Part of Industry 4.0, big data merges with AI to predict and prevent machine failures and increase uptime.
Organisations can also gain a competitive advantage by using data-driven insights to better engage with their customers. Big data can provide valuable insights so you can identify growth opportunities and improve the efficacy of buyer-facing interactions. For example, chatbots not only offer cost-effective around-the-clock customer service, but they can also be a gold mine of growth opportunities, such as identifying customer issues and revealing barriers to purchase.
5. Industry 4.0- Increasing efficiencies
CIOs are a critical part of driving profit improvements through innovative technologies. Once perhaps merely a wish list, as many companies struggle with profitability, increased downtime due to supply chain disruptions, and labour shortages due to Covid-19, creating a digital transformation roadmap floor has quickly moved up the list of priorities. 
Smart factories boost production revenue and increase efficiencies, but they also present massive challenges. CIOs must lead the way. However, the talent gap of highly skilled IT specialists may be yet another challenge. Therefore, CIOs are advised to start filling their talent pipeline if they haven't already.
"The value of digital channels, products and operations is immediately obvious to companies everywhere right now," says Sandy Shen, Senior Director Analyst, Gartner. "This is a wake-up call for organisations that have placed too much focus on daily operational needs at the expense of investing in digital business and long-term resilience. Businesses that can shift technology capacity and investments to digital platforms will mitigate the impact of the outbreak and keep their companies running smoothly now, and over the long term."
CIOs hold a grand opportunity to support a more agile and efficient supply chain and a smoother, more connected customer experience through digital transformation initiatives. And yet, they must do it all while battling the evils of the dark web. It is, indeed, a mighty challenge. May you go forth and conquer.