Top mobility trends changing the face of global manufacturing today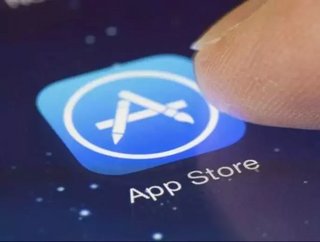 From business decision-making to process workflows, user interfaces, and proactive maintenance, new utilizations of mobile devices and apps are drastica...
From business decision-making to process workflows, user interfaces, and proactive maintenance, new utilizations of mobile devices and apps are drastically changing the way manufacturing gets done. These are the top four trends we're observing as businesses seek to implement mobility solutions to improve outcomes in their manufacturing functions:
1. Manufacturers Are Utilizing Solutions That Are Future-Ready.For any manufacturer, a major issue that its decision-makers grapple with is how to select and invest in tools that will serve them into the future. Technology changes rapidly — just as the practices and needs of manufacturers do — and betting on the wrong horse can result in a severe waste of resources. When it comes to creating mobility apps for this industry, the sheer number of mobile devices and platforms available add peril to the selection process. An executive does not want to tie their fate to the next Betamax or LaserDisc and saddle their company with a storehouse full of obsolete equipment and software.
This is why we're seeing a big trend toward more versatile mobile app development platforms, which significantly mitigate these risks. App development platforms like RhoMobile, for example, can inoculate a company against future changes by allowing for simultaneous development on all popular mobile platforms (Android/iOS/Windows Mobile, etc.), and adapting as these platforms undergo upgrades. In this way, a business is not tethered to any one mobile device or operating system. RhoMobile-esque platforms allow developers to write an app one time using web languages like HTML5, CSS, and JavaScript, and then create and deploy native versions of the app for all supported mobile platforms. This makes development simpler and more cost-effective as well; rather than enlisting separate development teams for iOS, Android, and others, a team can develop once and take the time to focus more tightly on details, such as getting an app's user experience just right. At the same time, these future-ready development platforms are able to fully leverage the underlying features of any specific device: bar code scanning, GPS, you name it. With the risks of choosing the wrong device or platform nullified, it's becoming much easier for companies to realize the richness of what mobility solutions can accomplish.
2. Efficiency Studies Aren't Just For Big Manufacturers Anymore. When you talk about industrial engineering of processes — doing time and motion studies to streamline workflows — large-scale manufacturing operations have been investing in these for years. Traditionally, the bigger you are, the more resources that are available to perform such studies. With the rise of new mobility solutions, though, the ability to more easily gather data and analyze processes really has begun arriving in the hands of small and medium enterprises. These companies are now continuously evaluating how workers go about performing their duties and how long actions require. Take a manufacturing or a warehouse environment: mobile devices can help to track the location of workers and equipment — even the time to walk from station to station — and that data can be crunched to root out bottlenecks and improve workflows. Many times, mobility is providing needed solutions as well. Take a case where a worker has to move equipment and then type the new location into a terminal that's a 20-second walk across the floor, and does that 50 times a day — analysis might find that a terminal built onto the equipment, a more efficient configuration on the floor, or a handheld device each worker carries in a holster would deliver a big savings in efficiency, and ultimately in costs.
3. User Interfaces Are Becoming User-Proof ... Intuitive And Smartphone-Like. The trend in mobile user interfaces in manufacturing is to simplify and streamline the user input as possible. Even the most careful worker may introduce errors when required to type information, or the phrasing they choose may not be uniform and compatible with phrasing used by other workers (at a minimum, it's taking up their time). The shift now in the industry is toward interfaces where users select their entries as choices from an efficient and well laid-out menu.
To design an efficient interface where a worker can pick-and-choose from structured, workflow options instead of typing, it's important to thoroughly study and understand the processes and workflow in question. The goal is to include everything the user needs, and nothing they don't. While businesses are finding great value in taking their existing business apps and developing mobile interfaces for them, it's critical to understand the stark differences between operating in a desktop and a mobile environment, and to optimize the mobile experience appropriately.
4. Equipment Now Speaks Up When It Has An Issue, And Data Predicts Needs. Intelligence is quickly coming to manufacturing equipment, where smart components can transmit data in real time to provide an actionable understanding of performance, condition, and other key information. Mobility solutions will leverage the Internet of Things to aggregate all this data into apps for easier management and oversight. Over time, this data even presents predictive qualities; for example, if sensors within a piece of manufacturing equipment indicate that it's vibrating more than usual — and past analysis shows that this situation corresponds with equipment failure — a manager has the requisite information to proactively replace the parts about to fail.
These trends all revolve around goals of increasing manufacturing efficiency and employing mobility solutions to that effect. Whether it's choosing an app development platform that will last, optimizing workflows, streamlining user interfaces or repairing equipment before it breaks, mobility solutions are certainly introducing powerful new means of achieving efficiency in the manufacturing space.