Tradeshift: Early Invoicing Will Help Suppliers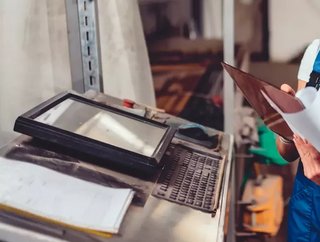 Tradeshift's new digital payments system offers buyers and suppliers with a solution to cash flow pressure: early invoicing
When global orders rise, cash flow must keep up. As manufacturers have started to recover momentum, suppliers are balancing on a thin wire. According to Tradeshift's Index of Global Trade Health, which analyses buyer and supplier transaction data, quarterly order volumes were up 182% year-on-year in Q2. Orders greatly outpaced cash flow, however, as the number of supplier invoices rose by just 2%. 
This hints that suppliers will face growing financial stress in the third and fourth quarters of 2021, potentially slowing the entire operation. After all, suppliers need money to launch new orders into production. 'Large buyers are understandably keen to capitalise on the current spike in demand', says Christian Lanng, CEO of Tradeshift. 'But if suppliers are left to pick up the check, then the whole system will start to cave in to the pressure'. 
Who Will This Affect? 
The entire world. Right now, China is facing a major slowdown in trade due to supply chain bottlenecks, with transactions between buyers and sellers dropping 22% in Q2. To put that into perspective, that's the second consecutive quarter that China's trade activity has fallen by double-digits. Not good. 
But according to Tradeshift, the Eurozone and the US may follow suit. Although the total volume of transactions rose 2.4% quarter-on-quarter for the US in Q2, one in five global suppliers struggle to keep up with the rapid rate of new orders. As for the Eurozone, order volumes rose 62% while invoices rose just 8%. 'The recent slowdown in China shows how quickly external factors can start to impact momentum', says Lanng. 
What's Tradeshift's Proposed Solution? 
Tradeshift has developed a wide range of digital financing solutions that help suppliers receive early payments of invoices. E-invoicing, payable automation, B2B marketplaces, supplier financing—these are Tradeshift's specialities. To solve cash flow issues, the company uses a cloud-based platform to help buyers and suppliers automate accounts payable and scale more quickly. 
As Tradeshift puts it, sellers can now get paid in as little as two days, ensuring that they have sufficient cash flow. Its platform connects 1.5 million companies, serving 500+ global customers with US$750bn in transactions. But still, it aims to expand. 
'Finance teams have a critical role to play in ensuring that there's sufficient flexibility to provide suppliers with the fuel they need to support a speedy recovery', says Lanng. Enter Tradeshift. He adds:  'Technology-driven solutions can eliminate many of the current liquidity pressures—without any additional risk'.