Trailblazer: Diana Iracheta, Founder of Latina Engineer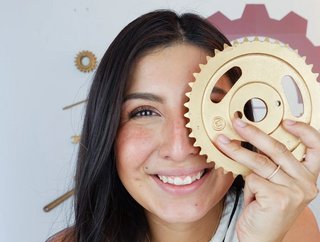 Diana Iracheta, Founder of Latina Engineer & Manufacturing Engineer at Amsted Automotive, is a trailblazer for women in STEM
A trailblazer is an innovator, someone who wants to be the first to do something – not for the glory, but because it must be done.
In 2019, Diana Iracheta founded Latina Engineer, an accessible resource with a focus on STEM education for Latinas, specifically those in Engineering. It is Iracheta's hope that this will build a network of Ingenieras across the world and inspire Latina students to forge an engineering role for themselves.
"Anytime I am given a problem, my brain lights up with questions, ideas, and plans," she says. "I even begin to envision 3D models of more efficient designs. My love for problem-solving is what got me into engineering."

The current STEM gender ratio is 73% male and 27% female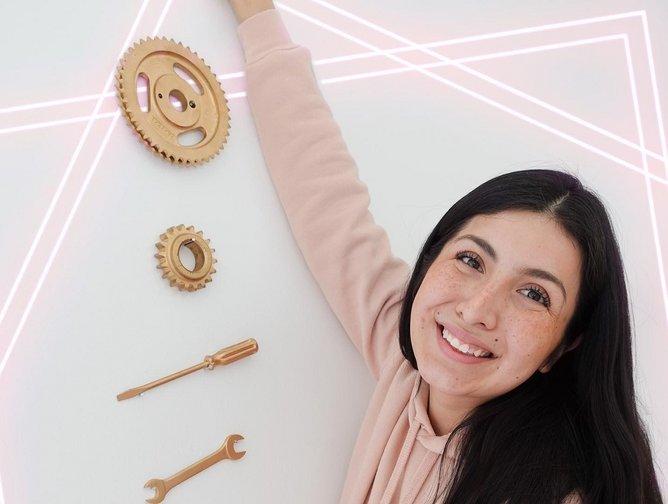 Mechanical engineering and Latina leadership
Iracheta was born in 1996, in Monterrey, Mexico. At the age of 12, she and her family moved to the USA, where Iracheta learned English within six months of their arrival. Seven years later, she became STEM Club President at Waubonsee Community College. Later, Iracheta went on to earn an Associate's Degree in Physics from the same College and then a Bachelor's Degree in Mechanical Engineering from Northern Illinois University. Throughout this time, she gained experience in product design, monitoring of equipment and machinery used in the manufacturing industry.
Now based in Oswego, Illinois, Iracheta is a Manufacturing Engineer at Amsted Automotive. In her role, Iracheta is responsible for a three-person Automation Technician Team and her more recent experiences include automation design for production, implementing automation plans and fixturing for manufacturing.
Iracheta is constantly looking for ways to make the manufacturing process more efficient, especially in regards to reducing manual labour.

Latinas account for just 2% of STEM professionals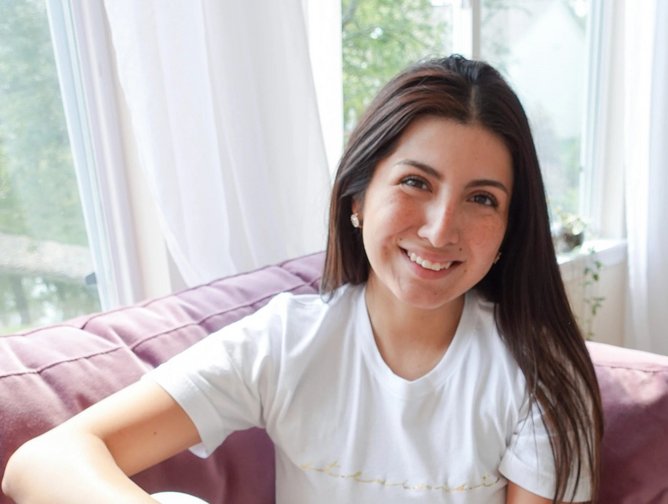 Showing the world that Latinas can engineer
Besides having interests in problem solving and mechanics, Iracheta is also a pro at wow-ing audiences during public speaking engagements and encouraging other Latinas through her volunteer work with Latina Engineer.
"My volunteer work stemmed from my passion for engineering and dedication to expanding minority participation in STEM fields," she said. "I am incredibly passionate about motivating women in STEM to continue their engineering education and become leaders."
To encourage and celebrate Latinas in engineering, as well as across STEM, Iracheta founded Latina Engineer and the Diana Iracheta Foundation NFP as a place to show off Latina talent.
The non-profit organisation is a network of Ingenieras, which seeks to empower minority groups studying or working across STEM and offer them developmental resources. Latinas account for just 2% of STEM professionals and Latina Engineer aims to increase this figure.
Over the past two years, Iracheta has hosted various events where Ingenieras have shared their stories, fears and aspirations. She offers one-on-one calls with STEM students, creates educational content full of engineering school advice and job search resources – all with the vision to advance the representation of Latinas in engineering.
The foundation launched an annual conference in October, International Latina Engineer Week. The aim behind this is to shine a spotlight on all of the incredible Latinas who work in engineering and create a platform for them to network together and inspire others.
Iracheta was the Keynote speaker for SHPEtinas Region 5 Conference, part of SHPE in 2022. She received the ICCTA Pacesetter award in 2020 and is a co-author in Hispanic Stars Rising: A New Face of Power.