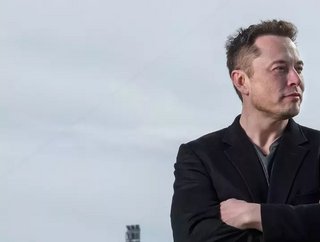 The Visionary Behind Sustainable Luxury Sports Car
Believed by many to be the real-life Tony Stark, Elon Musk is a South African-born, American entrepreneur, and self-made billionaire.
Musk's inventive mindset began at an early age, teaching himself to code at the age of 10, and selling his first computer game - Blastar - at 12 years old for US$500.
Bullied until the age of 15, Musk immigrated to Canada with his mother and brother in 1989 at the age of 17 where he studied at Queen's University and gained his citizenship; Musk believed it would make it easier for him to gain American citizenship by taking this route.
In 1992, Musk left Canada to study at the University of Pennsylvania. Musk gained an undergraduate degree in economics and a bachelor's degree in physics. 
Becoming a Multi-Millionaire
After leaving the University of Pennsylvania, he went on to study a PhD in energy physics at Stanford University. This degree was, however, short lived; as the internet boom emerged, Musk dropped out of Stanford University to join the boom, launching his first company Zip2 Corporation - an online city travel guide - in 1995. 
After four years, Musk sold Zip2 Corporation to a division of Compaq Computers for US$307mn, of which he made US$22mn, making him a multi-millionaire.
Founding PayPal
In 1999, Musk used US$12mn from what he made from selling Zip2 to fund the founding of X.com, one of the world's first online banks. The following year, the company merged with Confinity; rebranding as PayPal. Musk became CEO of Paypal in the merger, but this was short-lived, with the multi-millionaire fired as CEO the same year. 
Becoming a Billionaire and Founding SpaceX
In 2002, Musk became an official US Citizen. In the same year, he earned his first billion following a US$1.5bn acquisition of PayPal by eBay, of which Musk made US$165mn. 
With this money, Musk used US$100mn to establish SpaceX to make colonising Mars affordable. In 2012, the company made history by launching its Falcon 9 rocket into space with an unmanned capsule, marking the first time that a private company sent a spacecraft to the International Space Station.
In 2018, the company marked another milestone, with its successful test launch of the Falcon Heavy, designed to carry immense payloads into orbit and serve as a vessel for deep space missions. The same year, SpaceX received permission from the US government to launch a fleet of satellites into low orbit to provide internet service; a total of 120 were launched.
The Founding of Tesla
Arguably, the company that Musk is most well-known for is Tesla, the company he co-founded - named after the famous physicist Nikola Tesla - in 2003. He's the CEO and Product Architect. 
As CEO, Musk leads the product design, engineering, and global manufacturing of electric vehicles, battery products, and solar energy products. 
In 2006, Musk published 'The Secret Tesla Motors Master Plan (just between you and me)' in which he outlines Tesla's mission to accelerate the world's transition to a sustainable economy and prove that people don't need to compromise to drive electric.
"Electric vehicles can be better, quicker and more fun to drive than gasoline cars [...] Tesla believes the faster the world stops relying on fossil fuels and moves towards a zero-emission future, the better."
Since its founding, Tesla has made several innovative moves starting with the production of its Roadster in 2008; over the next four years, Tesla released its Model S and Model X vehicles. 
In 2014, Tesla Motors open-sourced its patents demonstrating the company's commitment to furthering electric vehicle adoption. 
"Tesla Motors was created to accelerate the advent of sustainable transport. If we clear a path to the creation of compelling electric vehicles, but then lay intellectual property landmines behind us to inhibit others, we are acting in a manner contrary to that goal [...] Tesla will not initiate patent lawsuits against anyone who, in good faith, wants to use our technology," said Musk.
The same year, Tesla laid the foundations for its first gigafactory in Nevada. Seven years on, the company is starting to construct its fifth factory. 
In 2015, Tesla Motors launched Powerwall, a battery storage solution, signifying its transition to an energy innovation company, not just an automotive company. The company also unveiled its self-driving and self-parking software - Autopilot.
Between 2016 and 2017, Tesla laid down the second part of its master plan focusing on solar roofs; more affordable vehicles; self-driving technology that is 10 times safer than manual driving; and a car sharing program. The company also delved deeper into automation technology, and officially changed its name from Tesla Motors to Tesla, signalling a new era of being an energy company. 
Elon Musk's Six Secrets to Business Success
It isn't about money

Pursue your passions

Don't be afraid to think big

Be ready to take risks

Ignore the critics 

Enjoy yourself
Source: BBC