Turning over a new leaf: Manufacturing's digital-first makeover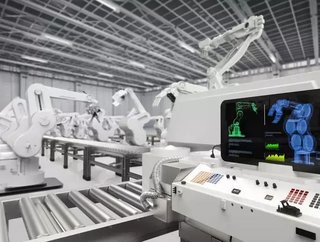 Digitalisation has cut a swathe across almost every industry, and manufacturing is no exception. Already a leader in implementing Internet of Things (Io...
Digitalisation has cut a swathe across almost every industry, and manufacturing is no exception. Already a leader in implementing Internet of Things (IoT) and analytics programmes, manufacturers appear to recognise the opportunities that the digital economy can bring. That's just as well, considering the changes the manufacturing industry faces.
The rise of concepts such as the 'industrial internet' and 'Industry 4.0' are driving the need for innovation; while changing consumer expectation is influencing the entire supply chain, directly impacting manufacturers. Meanwhile, decision makers within manufacturers often have varying expectations as to digitalisation's benefits, making it difficult to determine if their organisations are taking the right approach.
A digital-first approach
Success for manufacturers rests on how they deal with these concerns. Taking a reactive approach won't be sustainable in the long term – these issues call for a 'digital first' mind-set rather than quick fixes. To achieve this mind-set, there are several core attributes that manufacturers need to adopt in order to be truly effective:
1. Customer experience: A better customer experience encourages buyers to pay more. During every interaction, whether that's part of the buying cycle or as part of service management, the customer expects their experience to be convenient and fast, with the ability to seamlessly switch between different channels. The latter point is particularly important for manufacturers – today's customer will want to engage with the organisation via a range of different means.
2. Operational excellence: As things stand, almost 40 percent of organisations cite complexity – whether that's from outdated, inefficient legacy systems or otherwise – as the main obstacle to achieving operational excellence. Digitalisation is the best solution; it encourages employee enablement through initiatives like mobility and cloud computing, helping improve performance. As such, any digital-first push needs to have complexity reduction at the centre.
3. Performance tracking: Manufacturers are only as good as the technologies that create their products. Yet these technologies break down over time; parts succumb to wear and tear, and the replacement costs can often break the bank. Tracking performance enables preventative maintenance – whether that's automatically signalling where parts are due to fail, or predicting where certain resources will be under-utilised. This is critical in ensuring that every machine operates at maximum efficiency.
4. Sophisticated analytics: A sophisticated analytics capability should be at the core of any digital-first manufacturing operation. Analytics are a vital asset, offering insights into trends, needs, and customer preferences; providing a complete view of the overall operation and how it's expected to perform. Manufacturers should use these insights to identify areas for improvement and optimisation.
5. Risk management: Speed is a hallmark of today's digital economy. The pace of change in business demands that organisations act fast to mitigate risk, and take the appropriate action to avoid losing ground to the competition. Risk modelling allows manufacturers to anticipate impending changes, respond to threats, and plan for uncertainty. 
6. Seamless integration: While adding a mix of various new technologies helps manufacturers respond to changes, it often leads to a disparate IT operation, with data sources for these new technologies frequently stored in siloes. This makes digitalisation close to impossible. Instead, digitisation calls for seamless integration across the entire technology ecosystem, even with external entities.
7. Prioritise security: With a new cyber-attack making headlines on an almost daily basis, security is at the top of the agenda for businesses across the board, including manufacturers. Manufacturers should take steps to ensure that security is prioritised. Applications, infrastructure, and all integration points need to be protected, or manufacturers risk substantial financial penalties if their data is compromised – from both the regulator's office and the hackers themselves.
Understanding the characteristics of a digital enterprise is vital for defining a path towards digitalisation. While the manufacturing industry as a whole appears to be taking effective steps towards embracing today's circumstances, the risk is that many may take a more reactive approach to the challenges they face. The characteristics outlined here offer manufacturers an outline of how to achieve a digital-first mind-set, which will be increasingly important as the pace of change accelerates.
By Smitha Singh, Digital Transformation Leader for Manufacturing, Virtusa