Universal Wiring System Ltd launches with the help of Epicor ERP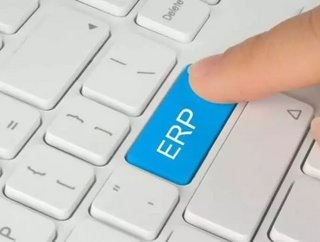 After it was announced that Universal Engineering Ltd had gone into administration, its only profit making division - the electrical division - was sold...
After it was announced that Universal Engineering Ltd had gone into administration, its only profit making division - the electrical division - was sold off to a private investor and renamed Universal Wiring Systems Ltd (UWS). The newly-formed company has channelled its existing expertise into producing electrical wiring systems that are integral to modern aircrafts and land vehicles in the aerospace, defence and security industries.
Based in Weymouth, Dorset, the company houses over 25 industry professionals who build electrical harnesses from scratch, ranging from small one-off prototypes to full aircraft wiring packages. The systems themselves are some of the largest and most technically challenging in the UK, expected to withstand the harshest of conditions within the aerospace, defence and security industries.
With the systems having to be rigorously tested against a variety of requirements, it is vital that a company like UWS has access to accurate data in real-time across the business to help with the general production and development of its wiring packages.
Starting afresh with something familiar
When operating as Universal Engineering Ltd, the Epicor ERP solution was the software of choice so when it came to adopting a new ERP system as the newly formed UWS, the company turned once again to Epicor. After assessing other systems such as SAP and Javelin, its previous positive experiences using Epicor ERP to support the business and benefit productivity, were enough to convince it that the system would also suit the business in its new capacity.
Whilst the company was familiar with the existing system, which was implemented at Universal Engineering in May 2014, when it came to adopting it at UWS, Epicor ERP was implemented from scratch to ensure that it was tailored to the business' requirement for accurate data. Despite this, the system was specifically configured to incorporate the processes that had previously been in place to ensure the smoothest transition from one business to another.
Time was of the essence for UWS as they had work in progress on the shop floor and needed to maintain cash flow. It was important that it could quickly transfer processes and data to begin trading under the new name. With this in mind, Epicor ensured that the whole installation process was completed within a four week timeframe.
Managing Director for UWS, Andy Routledge, said: "A key factor for us when it came to choosing a new ERP system was finding something that suited our needs as a new business. We had been using Epicor ERP before and it seemed only right to continue this relationship, especially as the software could be tailored to our business."
Fitting in to the system
Whilst Universal Engineering relied on the skill of machinery, UWS relies more heavily on the skill of its people. With this in mind, the company needed an ERP solution which could harness this skill by providing employees with easy access to data files essential to monitoring the electrical division's work in progress.
Whilst previously using two systems, one for finance and one for materials, implementing the Epicor ERP solution from scratch enabled it to amalgamate the two. This means it can accurately control its production process and streamline them in order to reduce administration, save time and thus, reduce overheads. For the eight system users, streamlining the processes has increased the ease at which they can access information alongside improving paperwork traceability and stock accuracy  with paperless shop floor data capture.
Routledge continued: "With the help of Epicor ERP we now spend less time on admin which is not only good for our productivity, but helps us reduce costs. With all data in one place, we can gain a much better insight into every stage of the production process. We rely on Epicor ERP for so many different processes from finance, to data capturing, to capacity planning - it is the backbone to our business."
Looking to the future
With goals to increase its customer base, UWS can continue to rely on Epicor ERP to provide it with the data needed to help forecast and plan for growth.
Routledge concluded: "Looking to the future at our planned growth, we're confident that the system has the capacity to grow with us and support us as we increase our customer base. We've been impressed at the speed in which Epicor have implemented the system and this has been vital in helping us get our feet off the ground."