Vauxhall to speed up the EV transition with JustPark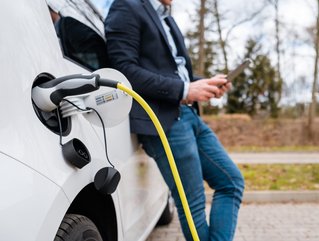 EV manufacturer Vauxhall has partnered with JustPark, to help drivers without driveways charge their EVs, through renting a charger local to them
JustPark, a driveway sharing parking platform, has partnered with car manufacturer Vauxhall, to help more drivers transition to electric vehicles (EVs).
With an uptake in the number of EV drivers, those who are unable to install an at home charge point (such as those renting or living in a house without a driveway) are stuck. JustPark allows EV owners to monetise their driveway chargers when not in use, by sharing them with these drivers.
Preparing for the electric vehicle transition
Even for those still clinging to climate change scepticism, there are many reasons to switch from traditional gas-guzzling cars, to quiet electric vehicles.
The European Union is setting a date to ban the sale of new petrol and diesel cars, most likely from 2035 and the UK by 2030. Tesla CEO, Elon Musk, has warned car buyers to consider that the electric vehicle transition will cause "residual values of gas/diesel cars to plummet in the coming years."
But for those without the means to install an EV charging point, the transition may not be possible.
Now, the partnership between JustPark and Vauxhall will encourage existing EV drivers to join the JustCharge network and rent their home charging points to EV drivers who need a reliable location to charge their car, close to their home or place of work.
Vauxhall plans to work with its 282 UK dealers, to advise customers on the renting process.
Expanding the environmental & financial benefits of EV driving
Vauxhall is committed to making going electric as simple as possible and the company is delighted to lead the way in this partnership.
"We know that most EV customers will charge their vehicle at home overnight – it's the most convenient and cheapest charging solution. But many households do not have access to off-street parking and therefore the switch to electric isn't the same for everyone," said Paul Willcox, Managing Director, Vauxhall. "We believe it will make a genuine difference to encouraging more drivers to go electric sooner – with all the environmental, financial and driving experience benefits that comes with it."
After living with an EV without a home charging point, Matt Shirley, Head of EV Networks at JustPark, knows the challenges of limited public charging capacity firsthand.
"Community Charging has the potential to ease the transition to EV for millions of car buyers. Partnerships like this between Vauxhall, a major manufacturer, and JustCharge, represents a viable and cost-effective route to addressing the dramatic charging shortfall as we transition to EVs," said Shirley.