Volvo Group and HCL Technologies partner for a global IT transformation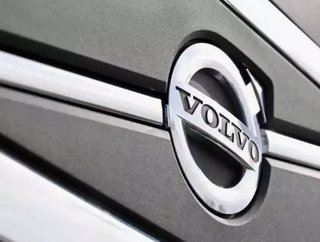 HCL Technologies (HCL), a leading global IT services provider, today announced the signing of a significant IT outsourcing deal with Volvo Group, one of...
HCL Technologies (HCL), a leading global IT services provider, today announced the signing of a significant IT outsourcing deal with Volvo Group, one of the world's leading manufacturers of commercial vehicles.
HCL also acquired Volvo's external IT business, adding 40 new customers from the Nordics and France to its portfolio, further enhancing its market leading position in these regions. Approximately 2,500 highly skilled people working for the Volvo Group will transfer to HCL across 11 countries. The deal is one of the largest IT deals signed by any Indian IT company, and a first in the industry to use principles of Vested Sourcing as the basis of the relationship for an IT outsourcing engagement of this size and magnitude.
According to the agreement, which follows a letter of intent to this effect announced by Volvo Group in October 2015, HCL will use its 21st Century Enterprise Framework to deliver on a technology transformation roadmap for optimising Volvo Group's infrastructure and application operations. This will make it ready for the rapid advancements in business, enabling technology such as cloud, automation, business intelligence and big data.
 
HCL will deliver on a technology transformation roadmap that spans over 3,500 applications, 20 + data centres, over 11,000 servers, 12 PB of storage, 20,000+ MIPS of mainframe capacity and over 15,000 network devices. As part of this roadmap, HCL will also provide over 65,000 Volvo end users with access to productivity and user enablement solutions, such as Microsoft Office 365.
 
The relationship is significant and enables HCL to:
Create a market leading mainframe and iSeries capability; while Volvo is already delivering excellent services to IT customers in the Nordics based on these capabilities, HCL will now make further investments in these offerings and take them to its global client base.

Create an Automotive Centre of Excellence in Gothenburg based on the domain expertise of the Volvo team, to serve HCL's global automotive and manufacturing customers.
 
Volvo IT customers will now have the advantage of access to a broad range of differentiated global capabilities, tools and processes that integrate with technology environments at a global level. At the same time, they will experience the benefits of HCL's unique Employees First culture and its philosophy of Relationship Beyond the Contract.
 
"Combining the strengths of HCL with those of the transferred parts of Volvo IT will result in an organisation with formidable capabilities and an intimate understanding of Volvo Group needs and opportunities. This, and the cultural fit between our two organisations, is the foundation for a partnership that will provide long term and strategic benefits for the Volvo Group," says Olle Högblom, CIO of the Volvo Group and President of Volvo IT. "I am convinced that HCL will prove to be an outstanding partner also for the other customers of Volvo IT and that our former employees of Volvo now joining HCL will find themselves becoming an important part of a leading global IT services provider, with a very exciting and modern business philosophy."
 
"We are excited to drive business transformation through IT for one of the world's leading companies," said Anant Gupta, President & CEO, HCL Technologies. "We welcome over 40 new Volvo IT customers to the HCL client base. This addition enables HCL to achieve an even stronger presence in the Nordics and the wider European region, and accelerates our journey in these markets. We are also pleased to have significantly enhanced our diverse workforce, with highly skilled industry professionals joining us from Volvo's IT business. The Volvo Group employees and consultants will add great value for our customers with the skills and expertise that they bring. We are delighted to welcome them to our team. The deal perfectly embodies HCL's ongoing mission to develop its business with an innovation-led mind set."
 
With this engagement, HCL will become the largest IT services provider of Indian origin in the Nordics. It will build on this exceptional position and accelerate through cutting edge initiatives, such as the Centre of Excellence in Gothenburg, to deepen its relationships and further integrate with clients, helping them to achieve their IT transformation ambitions and vision in the region.