Who is Innovative Mobility Technology Company, Continental?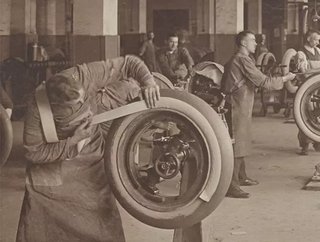 Manufacturing Global takes a look at the history of innovative mobility technology and solutions company, Continental
Continental In Brief
Founded: 1871
Headquartered: Germany
CEO: Nikolai Setzer
Website: Continental
Founded in 1871, Continental is a leader in pioneering technologies and services for sustainable and connected mobility of people and their goods. 
Continental is dedicated to self-awareness, of its role in society and the responsibilities that come with that understanding, and is driven to actively protect the resources available on the planet.  
"We are conscientious people who help others around the world fulfil their dreams of mobility. Mobility and transport are essential elements of our lives. We want to play our part in meeting the high expectations related to this. As a responsible, leading company and the partner of choice, we invent, develop, produce and market indispensable and pioneering technological solutions," says Continental. 
Continental divides its business strategy into four key areas:
Safety:

with an aim for zero accidents, protecting life and converse resources.

Information:

committing to saving time and increasing comfort, developing intelligent mobility with constantly connected driving.

Environment:

aiming to keep the air clean by being resource-efficient and emissions-free driving.

Affordable mobility:

delivering individual mobility for all by enabling more freedom and opportunities.
Celebrating 150 Years of Transformation in the Automotive Industry
"For 150 years, we have played a decisive role in shaping and advancing mobility worldwide. Our entire history has been marked by many challenges but – crucially – with plenty of success and sustainable growth, too. This has given us experience and kept us fresh and agile in our thinking. We are proud of our 150-year history and can look ahead with optimism and confidence because we have shown that we can transform. That's the driving force behind our success," said Nikolai Setzer, CEO of Continental.
Continental - The Early Days
In the beginning, Continental started its operations producing parts made of soft rubber (such as hoof buffers for horses). Not long after its founding, Continental manufactured more than 60,000 items from hoof buffers to rubberised fabrics for aeroplanes.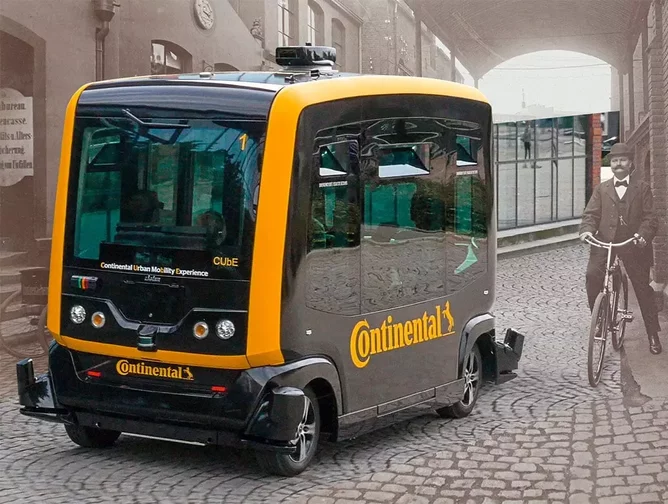 Continental over the years has pioneered many firsts including bicycle tires in 1892 and tread tires in 1904. Today the company is one of the world's key suppliers for mobility and will continue to harness its 150 years of experience to shape the transformation of the automotive industry and set technological benchmarks. 
Investing in the Future
Continental employs around 17,000 software and IT specialists worldwide, investing heavily in new technologies. Believing that software will be the key technology for future mobility concepts and autonomous driving. 
However, Continental isn't just solely focused on investing in technological innovation, the company is also dedicated to innovating in sustainability. "Our goal is to be the most advanced tire company in terms of environmental and social responsibility by 2030 – along the entire value chain. We are already setting the benchmark," said Ariane Reinhart, board member for HR and Sustainability.
Continental is dedicated to being a sustainable company by 2050 at the latest, with goals to become a company that is 100% carbon neutral, as well as enabling emissions-free mobility and the industry, and embrace the circular economy with a fully responsible value chain. 
"Continental has reinvented itself time and time again. We have also actively navigated difficult periods through our strength and creativity, viewing change as a challenge that opens up new possibilities. "Responsibility and openness determine our actions. Our values such as 'Trust' and 'Passion To Win' underpin our corporate culture. This culture is the basis for our creativity and innovative capacity. And we embrace diversity. This is what our technological portfolio and our workforce stand for," added Reinhart.
"On our 150th anniversary, we are more international and diverse than ever before. And just like our trailblazing technological developments, we are also setting a standard here that extends beyond our industry," concluded Reinhart.