Who is US communications technology company Verizon?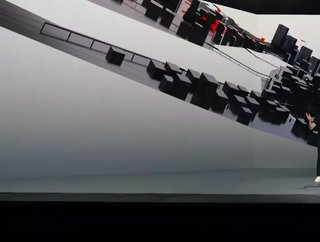 Manufacturing Global looks at one of the largest communications technology companies in the world and how it operates in the manufacturing industry 
Celebrating its 20th year as a leading provider of technology, communications, information and entertainment products and services, Verizon Communications Inc. (Version) help manufacturers overcome technology barriers and transform businesses for the digital age.
Verizon In Brief
Founded: June 30, 2000
Headquartered: New York City
CEO: Hans Vestberg
Revenue: US$128.3bn (2020)
Employees: 130,100 in more than 150 locations
Problem-Solvers, Engineers, Technologists, Innovators and Thought-Leaders
At the heart of its mission, Verizon built its network for people. "Every hole dug, every wire spliced, every tower raised, it was for people who wanted to connect to other people, businesses and the world around them," states Verizon. 
While manufacturers seek new ways to connect the physical and digital worlds of their operations, many still struggle with legacy systems, unequipped to cope with new innovations and advanced technologies such as complex sensors, the internet of things (IoT), and advanced cybersecurity. 
This is where Verizon steps in. 
Verizon Enterprise Solutions helps manufacturers to overcome technology barriers and transform businesses for the digital age. Focus areas for Verizon include supply chain complexities, real-time capabilities, cybersecurity, and changing customer demand. 
By providing global and secure, advanced solutions and services, Verizon helps organisations to digitally transform their manufacturing operations to realise the value of artificial intelligence (AI), machine learning, additive manufacturing (3D printing), and cybersecurity. 
Verizon is a leader in digital transformation for manufacturers offering its award-winning wireless networks, expansive and reliable IP, and fiber infrastructure. Verizon is a leader in 5G, IT innovation, and customer experience portfolios.
Latest Developments From Verizon
Further expanding its global enterprise solutions, Verizon has formed 'Robotics Business Technology' for aerial (drones) and ground robotics. 
Formed as part of its New Business Incubation, Verizon's new business unit will focus on the creation of integrated solutions that incorporate its 5G and mobile edge compute (MEC) capabilities. In doing so, Verizon will help its customers to efficiently deploy, manage and scale mixed fleets of aerial and ground robotics. 
'Robotics Business Technology' will provide connected robotics solutions for both new and existing customers for indoor and outdoor use cases in manufacturing, logistics, commercial construction, oil and gas, energy and utilities, the public sector, and media. 
"Robots are a critical aspect of the 5G future. The formation of this new business unit will accelerate the symbiotic relationship between humans and machines, paving the way for Verizon to transform the way businesses approach innovation and the future of work," said Elise Neel, VP of New Business Incubation. 
"Our talented team of roboticists will leverage the power of Verizon's network, paired with the sophistication of next-generation software, to orchestrate and unify robotic experiences. This work will help deliver on the promise of making the fourth industrial revolution a reality."