Why Industry 4.0 will require us to change the way we think of managing 'Big Data'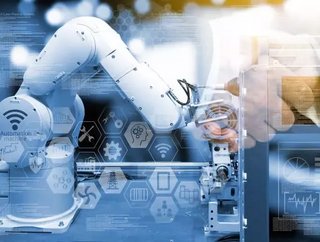 The 2017 'Made Smarter Review' outlined a roadmap for Britain to lead the world in a new industrial revolution that promises to transform society an...
The 2017 'Made Smarter Review' outlined a roadmap for Britain to lead the world in a new industrial revolution that promises to transform society and industry. The ambitious review, based on consultations with leading universities and industrial leaders, proposed creating innovation hubs and a national organisation tasked with turning Britain into a global Industry 4.0 brand. The Government's Industrial Strategy also announced the creation of an industry-led AI Council to support rapid adoption of Artificial Intelligence in industries including manufacturing.
The opportunity is immense; it could inject £455 billion into the UK manufacturing economy, boost growth by 3% per annum and create a projected 175,000 skilled jobs.
It is envisaged that industrial digitisation will create a shift in production, similar to that of the invention of mechanisation, creating a digital industrial supply chain where products are developed, manufactured, and monitored in real-time from design studio to display case through a single, integrated process. Connected supply chains with smart sensors will allow the real-time monitoring and measurement of vast automated assembly lines.
A third of industrial companies across nine sectors have already begun to digitise their supply chain processes and nearly three quarters will have done so by 2020. The digital merging of the physical and virtual world in manufacturing will also allow computer visualisations to be seamlessly converted into customised physical products in any location through 3D printers and other machines. Industrial robots capable of manufacturing everything from aircraft components to nuclear parts will create cost effective, fast efficient and low-maintenance industrial supply chains. The UK already has some 71 robots per 10,000 workers in the manufacturing industries as the automation of production accelerates.
Central to the Government's Industry 4.0 vision for the UK is the creation of digitally interwoven automated supply chains that can continuously adapt to live market trends or trading conditions through the ability to track, trace, monitor and respond in real-time. This will require a revolution in industrial communications where Big Data can be digitally omnipresent across a supply chain the second it is generated just as remote access technology currently allows the data on one screen to be replicated in real-time on another. We will need new open standards to enable seamless interchange of data across the industrial ecosystem.
This will be essential to enable control signals, sensor measurements and other data to be continuously exchanged in real-time so that all critical industrial machinery, from robots to 3D printers, can be instantly accessed remotely and controlled by humans.
With robots making safety-critical components such as aircraft engines, staff will need to be able to remotely monitor, optimise and maintain them to instantly detect and fix software faults or prevent malicious interference. Cyber security teams will also need to be able to remotely monitor and intervene in manufacturing machinery to avert industrial sabotage by cyber-attack. For example, researchers have previously shown how to hack into 3D-printer files to make a drone crash by altering the design specifications for the propellers.
There are also plans to radically decentralise manufacturing through an 'Internet of Thinking'-based on a 'DIY' sensor network that can autonomously analyse information, rather than sending it for remote analysis. This will mean that if an industrial robot notices its own equipment malfunctioning, it will be able to recognise what it needs to do and self-correct any faults. However, such systems will need external human supervision in case of faults that they fail to detect. 
Continuous 'live data' will also be critical to enable armies of robot 'workers' to operate in seamless synchronicity, continually choreographing their actions in response to live location or measurement data from other robots.
The need for data to be digitally present in multiple places at once the moment it is generated requires us to apply the thinking behind the traditional 'IT help desk' to the whole of the industrial IoT ecosystem. We need a secure standard for sharing everything from audio and video to images and text among millions of industrial devices. This will require a genuinely low-latency, live connection that can make industrial control rooms digitally omnipresent across an entire supply line, by allowing the two-way exchange of control signals and information.
Yet there are currently no open standards for industrial remote communication to allow industrial machines from any vendor to share live data and enable remote human intervention across all manufacturing equipment and components. Companies such as Siemens have proprietary protocols for remote access to machinery but these only work with their own machines. This proprietary model for machine-to-machine has arguably damaged other industries. Millions of vehicles do not connect with different phone models, thus creating a fragmented 'connected car' IoT, due to car dashboards being divided-up between rival smartphone and search engine firms that 'lock out' their competitors' devices.
If this system is transposed into manufacturing, it will create a fragmented industrial IoT landscape where some machines cannot interface with machines by other manufacturers and control rooms cannot exercise the same degree of control over all machinery. This undermines the vision of fully digitally-integrated end-to-end supply chains and it could also make automation impossible as this would necessitate remote, real-time remote supervision of all machinery. Crucially, it could jeopardise cyber security by making some machines inaccessible to cyber security experts.
The only way to achieve the government's vision is to create a safe, secure open platform for end-to-end data exchange across the entire industrial supply chain. This would enable safe and, low-latency, multi-directional communication among all machines. Crucially, it would mean that supply chain connectivity is backwards-compatible and fully 'future-proofed' so it can seamlessly incorporate any new industrial robots or machines that emerge in future. It would also make technicians, cyber security personnel, engineers and factory staff digitally omnipresent across a factory floor of diverse and varied equipment, and enable them to instantly remote into any machine to fix faults.
If we are to fully realise the vision of an interconnected industrial supply chain across the UK and worldwide, we must challenge rival industrial manufacturers to convene around open standard approach that will strengthen all the stakeholders in the supply chain.
Adam Byrne is the CEO of RealVNC.