XING Mobility reveals rally-inspired electric supercar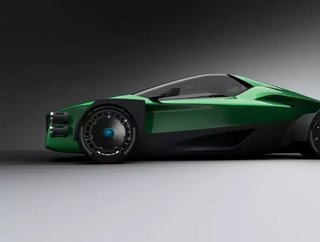 XING Mobility, a Taipei-based start-up, has announced the creation of a 1.341hp rally-inspired electric supercar, named Miss R. It is the world's fir...
XING Mobility, a Taipei-based start-up, has announced the creation of a 1.341hp rally-inspired electric supercar, named Miss R.
It is the world's first electric supercar with both on-road and off-road capabilities and is designed for performance driving, with four-wheel torque vectoring, four independent 350V motors, plus a projected performance of 0-100km/h in 1.8 seconds and top speed of 270km/h.
The news comes soon after Tesla announced their second generation 2020 Roadster, which boasts similar specs to the Miss R, but lacks quite as much versatility due to Miss R's off-road capabilities.
XING Mobility's Co-founder and CEO, Royce YC Hong, explains, "Miss R is the embodiment of the paradigm shift of EVs surpassing traditional combustion-engine cars in both performance and capability. The core idea behind the prototype is to achieve game-changing performance levels and driving experiences that are otherwise impossible to achieve in a gasoline-powered vehicle." 
XING is no outlier. It is a provider of powertrain systems for commercial and industrial automotive manufactures, and has leveraged its expertise to fill a gap in an underserved market.
The main issue electric vehicle makers are faced with is the power source; the most common type of battery used is litium-ion which can overheat when rapidly charged and discharged. XING has now disclosed that its method of dealing with this is a patented immersion cooling technology, consisting of stackable battery modules housing 42 lithium-ion cells, all of which sit within a liquid revealed to be 3M Novec 7200 Engineered Fluid.
This is a family of non-conductive fluids long used for solvent cleaning, heat transfer applications, fire suppression, and supercomputer cooling. 3M describes the brand of products as smart, safe, and sustainable solutions intended to clean, cool, coat and protect with high levels of performance and safety. XING is the first company to officially announce its use of the Novec fluids for battery cooling in electric vehicles.
"The use of Novec Engineered Fluids to immersion cool EV batteries is a breakthrough application, addressing the critical performance needs of the market in a new and disruptive way. 3M is delighted to work with cutting-edge companies like XING Mobility to leverage the unique properties of Novec Engineered Fluids, in their innovative designs, to deliver such extraordinary performance gains to the industry", said Michael Garceau, who leads 3M's market development effort for EV battery immersion cooling.
Miss R has undergone a series of tests with positive results, and the next step will be high-speed testing with the vehicle at full power. The completed prototype is expected to be revealed late next year. XING Mobility will build 20 of the cars with the price starting at $1m.