Indian e-Scooter manufacturing site opens as EV demand soars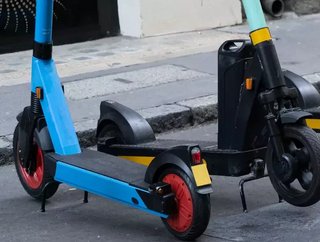 In India, electric vehicles are recognised as an answer to air pollution. A new manufacturing site for One-Moto's e-scooters has been welcomed in Telangana
One-Moto has declared a memorandum of understanding with the Telangana Government in India, to build an electric vehicle manufacturing unit. 
The premium EV company is headquartered in London and was founded in 2016. 
The nearby citizens of Hyderabad have welcomed the news of the new facility, as EVs have been hailed as a solution to air pollution, which killed 1.7mn Indians in 2019. 
EV scooters are becoming more popular
One Moto's e-Scooters are high-speed and top quality. The newest model, Electa, was launched at the EV India expo, in Greater Noida and demand for more e-Scooters is growing. 
The new 15 acre manufacturing plant will incorporate modern manufacturing machinery to create:
40,000 units annually 

500 direct jobs, and 

2,000 indirect jobs, across the region
Creating manufacturing jobs in rural areas & developing skills
The manufacturing plant will produce all One-Moto fleets, as well as other Indian fleets. 
"We are determined to provide Indian customers with quality products in EVs", said Sameer Moidin, Co-Founder & Partner, One Moto India. "The idea is to manage all the production in India and cater to the growing market. We aim to manufacture at least 40,000 units in the first phase of the plant launch, and capacity will easily be taken up to 100,000 in two years." 
"With the new manufacturing plant, we not only aim to serve our customers in India but also export vehicles to other global markets which One Moto is developing", said Shubhankar Chaudhry, the CEO of One Moto India. "There is tremendous opportunity to create jobs in the state of Telangana not just at the manufacturing facility, but also in rural areas. We will be also setting up skill development programmes with the state since EV after-sales service requires a specialised skillset. We look forward to working with the state Government which has been putting all its efforts towards promoting e-Mobility. The plant will create almost 500 direct & 2000 indirect jobs in the state. This development will serve larger purposes in all directions for the holistic development of electric mobility ecosystem."