5 minutes with Dr Michael Berger, DocuWare CTO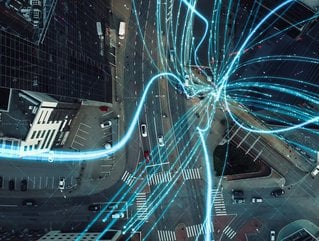 Dr Michael Berger, CTO and President of DocuWare, discusses the job of a CTO, automation & why now is the time for manufacturers to digitalise
Dr Michael Berger is the President of IT service DocuWare. In his role, he leads product development, IT and cloud operations, as well as professional services. Berger has been responsible for several innovations since joining the business in 2008, including DocuWare Cloud and Intelligent Indexing.
Hi Michael, what is DocuWare?
"DocuWare provides businesses around the world with document management and workflow software. From manufacturing and retail to healthcare and government, we help organisations of all sizes transform disorganised files into findable, secure electronic documents - automating often tedious manual tasks, reducing dependence on paper files, and delivering secure access to information and files anytime from anywhere."
What led you to this industry?
"I have always been an engineer and started to develop hardware and software at the age of 13. As I got older, I knew I wanted to develop useful software for businesses and so I completed a PhD in computer science specialising in distributed and intelligent systems before heading into a role at Siemens Corporate Technology.
"At Siemens, I helped to develop the first groupware system – a project which started in the early 90s! After that, I delivered with my teams several very exciting projects leveraging innovative software for various Siemens business units such as CAD for Turbine Development, Car and Traffic Telematik and decentral manufacturing control.
"I joined DocuWare with the purpose to drive the development and business of one particular product with many functions - a cross-industry and department digitisation software solution. Since being at DocuWare I even got to close the loop for my first project – groupware. That is what you call full circle!"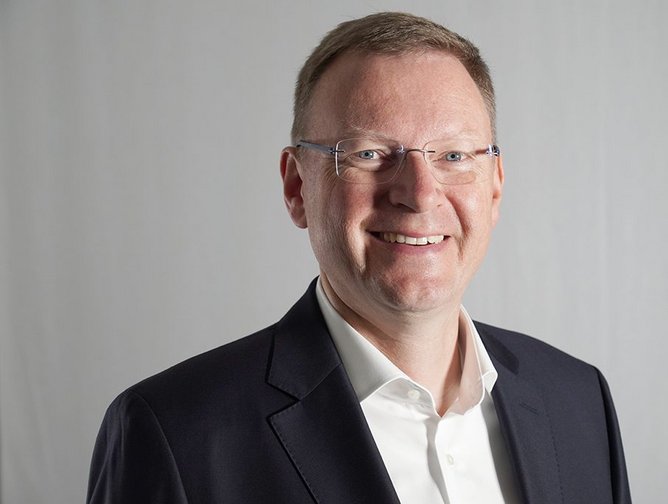 Who have you looked up to as a career role model?
"You might be surprised, but it is my father and my mother who were and continue to be inspiring me. My father was an advanced technologist in the aeroplane and semiconductor industry and my mother was a great manager in the education space. I try to be both – a great technician and manager of a software company."
Tell us about the job of a CTO. What skills have you developed?
"To me, the role of President who also oversees engineering and product development allows me to be an engineer. While also being a dynamic leader. In fact, I have to be dynamic in whatever I do and adapt to changing circumstances. Technology is ever-evolving, and it is my responsibility to stay ahead of fast-changing trends and anticipate potential disruptions.
"This job requires passion and the ability to drive things you believe in. Over my career, I have developed the ability to prioritise and focus but still handle many things in parallel and be organised. An important skill I have learnt to lead people successfully is by simply being a good example and treating people with decency and respect. A big thing for me is taking the time to understand how people within your team can bring value - and recognise them when they succeed."
Why is now the time for manufacturers to digitalise?
"Now more than ever companies in the manufacturing industry are facing strong competitive pressure, supply chain woes and a rapidly changing regulatory landscape. Manufacturers need to be innovative to get their products to market faster, compete in global markets and become low-cost producers while delivering excellent quality and customer service.
"Without digitisation, employees waste time capturing, storing, and routing documents to others using slow manual processes. Particularly since the pandemic and the new fragmented workforce, all employees must have available to them secure and compliant access to documents 24/7, in the office or at home.
"Manufacturers of everything from metal fabrication and machine parts to biotechnology and pharmaceuticals need to start their digitalisation journey's now to streamline production and administrative processes so they can work smarter, save money, reduce waste and deliver better, faster results for their customers."
In the manufacturing industry, what are the best practices for digitalising?
"When starting on a digitalisation journey, I'd say that some of the top best practices for manufacturers to follow are:
Prioritise automation of simple and frequently used business processes – Automated processes reduce time and effort for employees, which ultimately reduces costs for a business, therefore focus on business-critical processes that align with objectives e.g., speeding up order processing
Improve paper-based processes instead of emulating them – Take the opportunity to eliminate extra steps where you can when digitalising. Ask yourself why you've followed a certain procedure in the past and whether those actions are necessary for this new context
Take advantage of the cloud - When you opt for the cloud, the service provider assumes responsibility for system upgrades and security patches – this makes it easier to scale without investing in more in-house IT resources. Cloud systems also work for staff on mobile devices, supporting secure remote work environments and greater flexibility for teams
Use electronic signatures for tighter security and easier compliance – This is a great way to protect your business. E-signatures are legally binding, meet security requirements and eliminate the risk that a document has been changed, signed by an unauthorised person or is unsigned
Streamline approval workflows with automation - Workflow options can significantly reduce the time it takes for manual tasks. A workflow built right into a document management system lets people send documents with a click of a button and ensures everyone can immediately see what they need to work on."
What area of business can manufacturers see the greatest return on investment when it comes to digitising?
"In my view, manufacturers of all sizes can see almost instant results from digitalisation in these three main areas:
Productivity and collaboration

By digitising paper records engineers, factory floor managers, customer service, accounting and other departments can exchange information easily and securely, no matter the time or place. Additionally, it's beneficial as extensive documentation can be compiled as required by regulators into searchable and secure formats
Security and compliance

There are many benefits in this particular area of business. Manufacturers can restrict unauthorised viewing of confidential documents and develop guidelines to protect proprietary information and ensure customer data security, as well as prove regulatory requirements and counter cyber threats with state-of-the-art encryption of data, documents, and online communication

IT and future-readiness

​​​​​​​By digitalising, manufacturers can implement a user-friendly solution that flexes with the needs of multiple departments without adding work for the IT team. In addition to this, it helps safeguard against hacking, malware and other illegal acts that target technology infrastructure."
What do the next 12 months hold for you and the company?
"Since everyone in every industry needs to be more efficient and compliant and focus more on automation – we hope to continue to grow. And, as we continue growing, our focus will be on investing. Investing in our people and in processes, in development to stay ahead of the competition, and in sales to expand further worldwide."