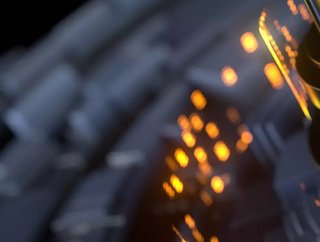 Manufacturing Global deep dives into the application of advanced robotics in the manufacturing industry
Compared to their counterparts - conventional robotics - the capabilities of 'advanced robotics' provide manufacturers with "superior perception, integrability, adaptability, and mobility. These improvements permit faster setup, commissioning, and reconfiguration, as well as more efficient and stable operations," explains BCG.
As such, manufacturers that are implementing 'factory of the future' and 'industry 4.0' strategies are deploying advanced robotics as an essential part of advanced automation. Those embracing advanced robotics are benefiting from enhanced plant structures and processes, increasing productivity and flexibility in the factory and along the supply chain. "Analysis found that using advanced robots can reduce conversion costs by up to 15%, and combining advanced robotics with other technologies, process enhancements, and structural layout changes can yield savings of up to 40%," notes BCG. 
So What Makes Robotics Technology 'Advanced'? 
BCG defines advanced automation as "decentralised intelligence that allows devices and equipment to make decisions and take actions autonomously, without human intervention." BCG adds that the technology consists of four core elements: 
Holistic data models (digital twins): providing a digital representation of products and the production system. "Production equipment (such as advanced robots) can access the models to, for instance, plan the required path on the fly."

Cloud-edge infrastructure:

to shift computational power and storage to the production network's edges, bridging IT and operations technology. "It allows producers to collect data and transfer it to cloud services for processing. In addition, it enables processes on the shop floor to adjust autonomously to environmental changes."

Data processing technologies:

to convert data of varying size, type and velocity into meaningful information. "Recent advances in data processing technologies allow producers to continuously optimise processes (such as path planning)."

Workflow control system:

to synchronise all tasks that humans or equipment perform. "Efficient management of the entire workflow requires the digital connection or integration of both machines and human workers. Workflow control system configurations are likely to evolve from centralised architectures into decentralised ones."
Why Should Manufacturers Adopt Advanced Robotics?
With the current advanced robotics market value in manufacturing totalling US$16.6bn in 2020, which is expected to rise a further US$2bn to US$18.6bn in 2021, it is clear that the digitalisation of operations is providing value for global manufacturers. 
Some of the many benefits that can be gained from adopting advanced robotics in manufacturing include:
Perception:

compared to conventional robotics, advanced robots harness natural language processing, computer vision, and sensors to improve autonomy, dexterity and precision. As a result, advanced robotics can complete more complicated tasks.

Integrability:

with service-oriented architectures, improved connectivity, access to holistic data models, and interface and programming improvements, advanced robotics are quicker to set up and require less time to learn to perform tasks.

Adaptability:

advanced data processing and cloud services allow advanced robots to learn and autonomously adapt to environments to improve workflow. 

Mobility:

harnessing machine learning and computer vision, advanced robotics are able to autonomously guide themselves through environments. 

Efficiency:

by augmenting advanced robotics into complex tasks, flexible automations can help to reduce costly changeover times and improve efficiency.

Productivity:

similar to efficiency, with increased flexibility and real-time problem-solving capabilities, advanced robotics can increase productivity.

Safety:

using advanced sensors and low latency communication, safety is significantly improved with advanced robotics due to their better understanding of their environments and their ability to adapt and react to events. 

Quality:

with the use of network sharing data, advanced robotics reduce silos, making it easier to identify quality issues and track down the root cause.

Agility:

independently adapting, advanced robotics allows production operations to be more agile without time-consuming preparation. 
Overcoming Adoption Challenges
"From my perspective, communication is the key challenge here─both on the shop floor as well as between the shopfloor and different IT systems. On the shopfloor, connectivity needs, on one hand, to be flexible enough to match the flexibility of the robots, but on the other hand, it needs to be stable and secure enough to support the industrial use cases. Robots in the future will draw data directly from many different data systems to fulfil their tasks; this puts new requirements onto IT security to ensure that the connectivity is not open to new threats.
"Wireless connectivity is the key for the shopfloor communication to provide the flexibility needed, and I see 5G bringing the perfect match of flexibility, stability and security. When it comes to the IT security part, I think it is important not to try to expand the existing office network into the factory but to build a separate network optimised for the conditions and needs in the factory," said Sebastian Elmgren, Portfolio Manager for Smart Manufacturing at Ericsson.
The value of advanced robotics and the role it plays in the connected factory of the future
With most manufacturers recognising the significant role advanced robotics will play in the factory of the future, many functionality types, including multi-speed usage, mobile applications, and robotic kitting, are expected to become increasingly important. According to BCG, "approximately 70% of survey respondents describe these functionalities as very relevant to their future production."
With the potential to transform factory processes, manufacturers believe that advanced robotics will be the necessary tool to address increasing complexities in the industry. "Advanced robotics will bring flexibility into automated processes as well as making it possible to automate what could not be automated before, opening up for mass-customisation of products," says Sebastian Elmgren, Portfolio Manager for Smart Manufacturing at Ericsson. 
Adding to his comments, Elmgren says: "I see that advanced robotics will open up more generic factories [in the future]. With the full potential of advanced robotics, a factory could almost produce any product. This will remove the need for product-specific factories, moving production closer to the customers shortening the logistics chains. It would also lower the bar for new companies to start producing their products, making it possible to buy production as a service rather than [making] large investments in dedicated means of production."
With 52% of manufacturers expecting advanced robotics to "become one of the most important drivers of productivity improvement by 2025," current applications of the technology are largely found in production, logistics, quality and maintenance. "70% [of manufacturers] expect advanced robotics to become a very important productivity driver in production and logistics by 2025. Participants also expect to see significant productivity gains in quality and maintenance," said BCG.
Best Practices for the Future of Robotics Adoption
When it comes to adopting advanced robotics in an organisation, BCG explains that it "extends beyond capital investments," adopting advanced robotics affects many aspects of a manufacturing company's business model.
"To address the full scope of decisions, a company must develop a holistic target picture of the factory of the future. This vision should encompass the implementation of multiple automation technologies, including advanced robotics," comments BCG.
To result in the successful adoption of such technology, manufacturers need to not only identify quantities, lot sizes, product variations, and plant layout and processes but take into account the business context and the implications of implementing such technology, creating a clear and holistic implementation roadmap.
Manufacturers should also look to build organisational competencies and design the system architecture, as well as test and collaborate on pilot projects, to rapidly scale up successful solutions in the pilot stage. 
Myth Busters: Top Three Misconceptions About Advanced Robotics 
(Sebastian Elmgren, Portfolio Manager for Smart Manufacturing at Ericsson)
1. Adding advanced robotics to my existing processes will give me all the benefits.
No, you need to find new ways of working to make use of all the benefits.
2. It is only about the robots. 
No, you need to think about the whole system.
3. It is something for the future. 
No, the technology is here today to start using, and you should not wait.