AI manufacturing is key to the climate change challenge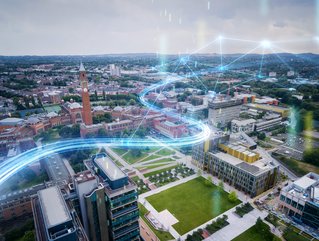 Net Zero
Alp Kucukelbir, Chief Scientist at Fero Labs, explores how AI can help the world achieve net zero emissions by 2050 and solve the climate change challenge
AI systems, like chatGPT, have been occupying headlines recently, driving public debate about their ability to disrupt various sectors. It's worth taking a step back and asking ourselves how AI can help with the biggest challenge at hand—climate change.
Achieving net zero emissions by 2050 will require major technological innovation. Many pathways to zero rely on hardware technologies that are not yet ready for widespread uptake, according to the International Energy Agency (IEA). This is particularly relevant in sectors like heavy industry and long-distance transport, which are notoriously hard to decarbonise.
While large-scale hardware projects such as carbon capture and storage are necessary to drive emissions down, they come with a hefty price tag and daunting implementation process. In contrast, AI and machine learning (ML) require no capital expenditure and can be quickly implemented as software. This gives companies the option to immediately start reducing emissions. Through the wide deployment of AI/ML technologies, we can significantly reduce emissions across high-carbon footprint industries, including transportation, manufacturing, agriculture, and even cities. Here's how.
Transportation
Intelligently routing and consolidating freight shipments can markedly reduce the cost of shipping goods. By optimising transportation schedules and reducing idle time, companies can not only decrease their carbon footprint but also cut costs. AI/ML can play a valuable role in achieving this goal. By gathering information about suppliers, freight demand, and transit delays, AI/ML can create optimal transportation schedules that improve efficiency and reduce emissions.
Additionally, predicting demand is another area where AI and ML can help. Through modeling current transportation trends and forecasting future demand, AI/ML can augment route planners with the ability to reduce waste and improve delivery times.
Manufacturing
The manufacturing industry has historically not made emissions reduction a priority. Many companies, from steel to chemicals, continue to emit because it is challenging to modify their processes while also maintaining product quality.
AI-powered software can drastically improve this situation. This technology can process more data than humans can and find ways to improve efficiency. For example, machine learning can optimise energy use by identifying how to reduce temperatures and shorten processing times without sacrificing quality, or helping teams adapt to alternative energy sources, such as in cement kilns.
In addition, when feedstock sources are constantly changing, AI/ML can help factory operators adapt production to this variability. In this way, they can ensure continued product quality and profitability, while also reducing emissions.
Food/agriculture
Typical industrial agriculture releases CO2 into the atmosphere by disrupting natural soil chemistry. Agriculture also requires chemicals that are emissions-intensive both to produce and to use. However, with the help of AI/ML, a more precise agricultural system can be created. This technology can help monitor emissions and reduce the application for chemicals by pinpointing pests, diseases, and weeds more accurately. Moreover, AI/ML can change agricultural paradigms by controlling physical robots, allowing for more efficient and sustainable farming practices.
In addition to creating a more precise agricultural system, AI/ML can also contribute to reducing carbon emissions by estimating carbon stock. Modeling (and pricing) carbon stored in forests requires us to assess how much is being sequestered or released across the planet. With the help of AI/ML, identifying tree species and heights from satellite and aerial imagery can be accomplished more rapidly and accurately.
Urban planning
AI/ML has the potential to revolutionise the way we build and maintain our cities. By incorporating intelligent appliances and control systems, buildings can significantly reduce their carbon footprint. Machine learning algorithms can enable heating and cooling systems to operate more efficiently, adapt lighting and temperature to occupancy patterns, and adjust energy consumption based on carbon-sensitive energy prices.
Moreover, the impact of these technologies extends beyond individual buildings to entire urban ecosystems. By leveraging the vast and diverse datasets available in cities, ML can help improve efficiency and reduce emissions on a large scale. Through text-mining and other advanced methods, AI/ML can analyse and infer valuable insights from these datasets. It can preprocess massive amounts of raw data, such as real-time traffic data, and integrate heterogeneous data sources. In this way, AI/ML can help establish smart cities that are environmentally sustainable, energy-efficient, and adaptable.
As these four categories of examples demonstrate, artificial intelligence and machine learning have the potential to play a variety of roles in mitigating the impacts of climate change, from optimising transportation routes to improving manufacturing processes and even changing the way we think about cities. With companies and industries increasingly prioritising sustainability, AI/ML will continue to play a crucial role in achieving these goals and addressing the challenges posed by climate change.

Byline written by Alp Kucukelbir, Chief Scientist at Fero Labs