Antuit on AI & predictions in the manufacturing sector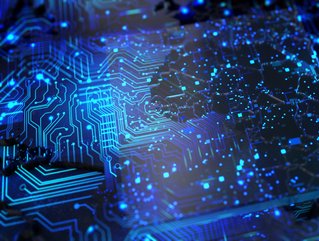 David Hawkings, Senior VP at antuit.ai, a Zebra Technologies Company, explains why inventory planners get demand predictions wrong & how AI can help
Some say our brains are hardwired to make mistakes, that there's no way to guarantee we'll 'get it right' when we rely exclusively on human logic. Perhaps there's some truth there. However, I believe we're hardwired to learn from our mistakes and help others avoid their own. That's why we rely on collective thought for nearly everything in life, isn't it? We want to make sure we aren't missing something or looking at things the wrong way. Even our most casual choices are now highly reliant on others' perspectives – what to eat for lunch, wear to an event or watch on TV - and we certainly don't make big decisions without consulting an expert.
But it's not always a person we turn to for trustworthy guidance.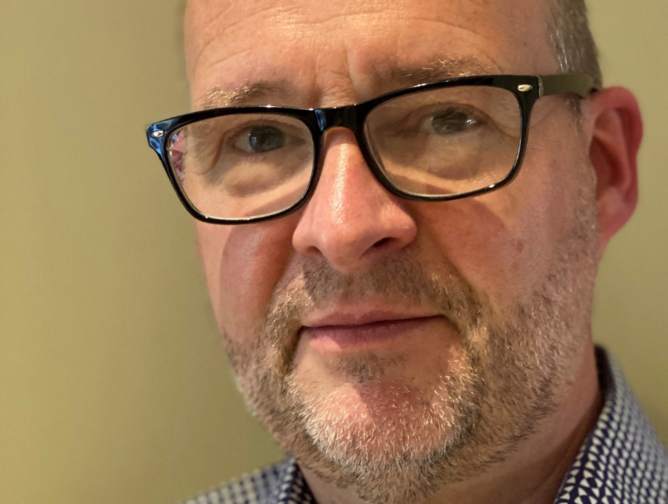 The AI perspective in manufacturing
It's artificial intelligence (AI) we trust to recommend our best course of action – the next movie to watch, the best travel route, the ideal wedding venue. Its assessment of our situations and our options is inimitable. It can offer a perspective no other human can, no matter how much they 'know' us.
That's why I have never felt it fair to rely on a person, or people in general, to make inventory planning decisions without consulting an AI. I have no way of knowing with any certainty what other people will want 12 hours from now, much less 12 weeks or 12 months. Do you?
Even if I had all the data in the world at my fingertips – including declarations from every consumer about what they will buy in the coming days, weeks and months – I'm not sure I could get close to forming an accurate demand forecast, especially not for consumer packaged goods (CPG). There are just some things beyond my scope as a human. That's why even the best demand and inventory planners are struggling to get stock right in the first and last miles.
A rare opportunity for CPG manufacturers to get everything right across the supply chain
Now that uncertainty is the only certainty in this world and what happened yesterday isn't indicative of what may happen tomorrow, demand planners no longer have the luxury of repetition to increase their chances of getting forecasts right. So, you must tilt the odds in their favour.
Start by connecting them with an AI that can help them get a complete view of what's happening in the world and in your supply chain and what's likely to happen next.
Using advanced machine learning (ML) algorithms – which will ironically be programmed by people – AI can help demand planners immediately sense the direction consumers are heading with their spending based on an automatic and exhaustive analysis of every available data point. This includes information funnelling in from your inventory, finance, sales, and marketing systems, as well as government websites, social media, news stations and other sources.
The unified demand signal that's created helps planners see exactly what demands will be placed on you to produce, store and ship goods for the foreseeable future, whether that's only a few weeks or a full year. They can then compare calculated demand with current inventory availability spanning retail shelves, warehouses and production lines and produce a realistic production and fulfilment scheme. In fact, they will be able to predict consumer demand for every SKU across every sales channel, to include direct-to-consumer (DTC), e-commerce and Amazon specifically. Localised events, the seasonality of certain merchandise, and current pricing and promotions will all be accounted for along with product lifecycles.
If that sounds wonderful, it is. If it sounds too good to be true, it's not.
This type of AI-derived 'demand intelligence' is readily available and proven to help CPG manufacturers right-size supply as demand shifts. It's just not as widely known yet as it should be. That's why I'm calling attention to it.
You may be inclined to put a new demand planning system in place hoping that your problem can be solved with better data digitisation or workflow digitalisation. But demand intelligence isn't going to come from replacing your current system with something that essentially functions the same way, perhaps just faster or with a different, 'easier to digest' user interface. Your team will only get the guidance they need to make the right inventory-related decisions if you integrate AI software that can digest all the data and generate a completely different view of the situation for them to consider.
Does a daily AI consultation lead to 100% inventory accuracy? I can't promise that. The market is so volatile that demand can shift in a matter of hours from one market to the next. No one thought a novel coronavirus would turn into a pandemic, or that a public health crisis would completely upend well-baked global supply chain operations.
However, if you don't turn to AI to help determine actual demand, it's almost guaranteed you'll be dealing with either shortages or overstocks indefinitely, both of which translate into big losses. Imperfect data processing is a human design flaw that we'll never be able to code out. So, you really have everything to gain by going all-in on AI, including all the demand intelligence in the world.
To learn more, click here.