The Benefits of Human-Tech Augmentation in Manufacturing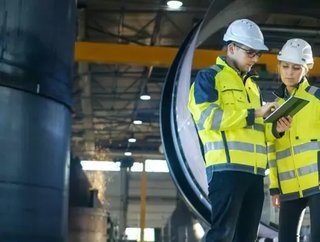 Rocky Subramanian, SVP & MD of SAP, talks us through the benefits of human and tech augmentation in the manufacturing industry...
Over the years, many have espoused that the future of manufacturing is augmentation. That may be the case when it comes to coping with the volumes of product that manufacturers must now produce to meet exponential demand in an increasingly globalised world, but in reality, the artificial intelligence behind automation capabilities is enabling something that we've never seen before, and that enhances the existing workforces natural ability: human augmentation. For some, it's a worrisome iRobot-esque term, but for others, it's the polar opposite, emphasising the incredible potential of technologies that, if implemented correctly, can enhance human productivity and capabilities beyond the previously known limits of our mammalian existence. 
Where, though, could the concept of human augmentation really take us in the manufacturing industry? Fortunately, Rocky Subramanian, Senior Vice President & Managing Director of SAP, was willing to sit down and talk us through that very question: "Data-driven analytics is highly versatile and capable of fulfilling different roles for different business needs, whether serving as an advisor, supporter, validator, partner, or even a manager. In manufacturing, we're increasingly seeing analytics playing the role of "partner." An AI-powered co-bot, for example, can offer a safety layer, keep employees on track, help maintain efficiencies, and ultimately solve for some of the industry's fundamental risks. 
While manufacturing leaders have routinely increased their tech investments with an eye toward more speed and efficiency, COVID-19 only accelerated this momentum by exposing the industry's inherent weaknesses when confronted with sudden workforce shifts. Looking ahead to 2021 and beyond, it's not necessarily the technology itself that will make the biggest impact on manufacturers, but rather how well organisations deploy and manage their digital assets. In short, the success of a manufacturer's digital investments hinges on the organisation's larger people strategy: recruiting, retaining and reinventing talent as Industry 4.0 unfolds."
One of the biggest worries of those among us who aren't so keen on technology and the way it seems to encroach upon our daily lives is the idea that we will one day be expected to physically integrate with artificial intelligence. The idea might be daunting but according to Rocky, "We're certainly trending in that direction, but the way I see it, the goal of tech modernisation is neither to replace employees nor turn workers into robots -- but to make human work more meaningful. So long as technological innovation is handled with care, I am confident that future advancements will continue to drive a culture of greater professional fulfilment. 
Smart business cases for automation are built on driving efficiencies – NOT on headcount reduction. Automation omits the need to digest data manually, enabling employees to refocus their time on interpreting trends and counselling leadership -- areas where humans have a leg up on technology. The primary goal of digitisation is to "redeploy" the workforce for more strategic tasks -- many of which do not yet exist."
"While improved efficiency, productivity, and worker safety are massive benefits of AI and automation -- not to mention the corresponding impact to manufacturers' bottom lines -- another key advantage is this reinvention of the employee experience. Again, while technology may replace jobs as employees currently know them, it will ultimately open roles up to more meaningful work. But this is just the first step. As true automation takes hold, we will see new jobs and opportunities crop up – just like all the other paradigm shifts throughout history," Rocky added. 
However, it should be noted that while the ambition of big tech companies isn't necessarily to turn the current human workforce into a Star Trek-inspired character, the is a great advantage to the concept of augmentation. "At their core, augmentative systems are tools that enable greater worker efficiency, safety and productivity. Augmentation technologies are quite versatile and can range from biometric sensors that alert workers to potential danger, to data aggregation tools that help relieve an employee's workload. With that in mind, I'd argue that augmentation technologies are already essential to meet growing demands on manufacturers. 
Consider the last ten months, for example. When having employees on-site — whether at factories or warehouses — suddenly became a safety issue in light of COVID-19, manufacturers were forced to contend overnight with the reality of managing operations remotely or risk shutting down. After a rocky few months, many have successfully executed their return-to-work strategies, but the road to recovery highlighted the enormous opportunity that advanced analytics tools -- and other augmentative technologies -- hold for their business long term."
For a few years now, there's been an ethical side to this debate, with data ethicists and tech evangelists looking to ensure that human augmentation remains beneficial and is not exploited in its infancy. When I asked Rocky what he feels about the ethical side of the pairing, the industry-leading SVP said that while it's a complicated question to answer, "I'd like to highlight the role technology should play in enabling a more meaningful employee experience. So often businesses preach "the customer is king" – but an effective customer experience is not possible without a stellar employee experience. Business leaders must ensure employees are not only happy, passionate, and feel valued -- but also that they're equipped with the technologies and tools needed to meet expectations. Because employee empowerment is rooted in access to meaningful data, smart systems are no longer a 'nice to have' but a 'need to have!' 
On the other hand, throwing more tech at the problem is not the full answer. If manufacturers transition too rapidly, and their workforce isn't ready, productivity still suffers. Employers must take a measured approach centred on investing in employee training to elevate workers beyond their current roles; implementing experience checkpoints to drive seamless adoption; and identifying where humans and automation dovetail to ensure the best possible ROI -- across both HR and tech investments."
Ethical debates and historic thoughts aside, Rocky said that as we look towards 2030 and where human-tech augmentation will be, "the area that's top of mind for me is talent acquisition in manufacturing. Deloitte projects that while nearly 3.5 million manufacturing jobs will open up over the next decade, 2 million will go unfilled due to a widening skills gap. 
Manufacturing is frequently linked to repetitive tasks and traditional workflows -- when, in reality, automation and modernisation are disrupting the industry's culture and creating new roles for highly skilled workers. Manufacturing leaders are looking at an enormous opportunity to recruit top candidates, drawing from the ripe talent pool resulting from the COVID-19 fallout. Attracting the right mix of young and established workers now is vital to securing and advancing an organisation's digital future." 
"The global pandemic has highlighted weaknesses in business processes, making the path forward clearer than ever before: organisations must prioritise digital transformation in the hope of creating resilience. We know that brands with a higher degree of digital maturity were less impacted by the pandemic – the foresight ended up protecting them from disruption. And so now we are at a pivotal moment in time for tech adoption: the companies that embrace innovation will thrive in this new economy.
But even with this urgency, we're also living amidst a shift in consumer and stakeholder expectations in response to global challenges like social inequality, resource depletion and waste, and the growing climate crisis. What it means to be a corporate citizen holds more weight than ever before. At SAP, we believe that these two ideas – corporate evolution and corporate responsibility – do not need to be at odds with each other. Indeed: we can make sustainability profitable, and profitability sustainable. We are tackling this challenge in our own business practices, and we're working with our customers now to help them on their journeys. From the beginning, we have partnered with our customers and led every evolutionary stage of their business – and we will keep doing that."