China's Henan province's US$7bn digital infrastructure plan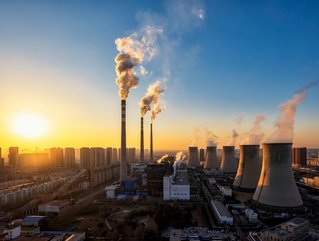 After the State Council vowed to boost China's digital economy, a new digital infrastructure plan in Henan will focus on AI, integrated circuits & more
China's Henan province is set to invest ¥50bn (US$7.39bn) on a digital infrastructure expansion programme, which will support the manufacturing industry.
Henan is home to Nissan Automobile and the world's largest iPhone factory, among other manufacturers.
China to strengthen digital economy by supporting manufacturing industries
At the end of 2022, China's State Council promised to strengthen the country's digital economy. This will include:
Digitally transform the supply chain
Utilise the available data resources
Upgrade governance of the digital economy
The 2023 Digital Economy Development Work Plan released by the Henan Development and Reform Commission, explains that the programme will aim to advance the development of digital industries, such as:
AI
Advanced computing
Cybersecurity
Digital platforms
Integrated circuits
Satellite communications
5G technology
Manufacturing businesses must support employees
The digital infrastructure expansion programme hopes to expand the number of 5G base stations in Henan to 180,000, will build more than 1,000 smart charging stations and over 8,000 public charging facilities before 2024.
However, all of this could be for nothing if manufacturing employees are not satisfied.
During the COVID-19 pandemic, violent clashes ensued between security forces and workers at the Foxconn Technology Group factory (which manufactures Apple products), due to disagreements regarding safety measures and employee benefits.
"The Foxconn situation raises concern for China's leaders because it challenges the narrative of being a reliable supplier," said Shan Guo at Plenum China Research. "It's clear workers are not happy being locked down."