Cloud-based platform Hark uses IoT to make serious savings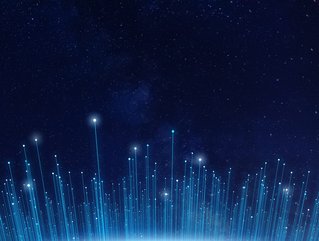 Managing data can be overwhelming, which is why Hark uses IoT to offer customers an efficient way to read business critical data
Across the manufacturing industry, reducing waste is a growing priority if environmental goals are to be met, money saved and supply chain shortages effectively coped with.
Energy efficiency is more important than ever. But with processes which are inherently complicated and unique, it's often difficult to know where savings can be made without affecting the quality or quantity of produce.
Hark, a cloud-based platform, monitors, stores and analyses sensor data, allowing businesses to 'simplify the route to intelligent assets' and to reduce waste. Founded in Leeds, England, in 2016, Hark is used across the manufacturing sector, as well as in retail and life science companies.
At BizClik Media's first Sustainability LIVE in February, Manufacturing Digital had the pleasure of meeting Hark's Marketing Executive Juan Carlos Correia Nisbet and Director of Sales Joe Hurst, to discuss the use of Internet of Things, managing data efficiently and the role of artificial intelligence in manufacturing.
IoT at Hark
The Internet of Things is still a very new term to many in the manufacturing sector, although it has been in use since 1990, when engineer John Romkey used it to control his toaster via the internet. IoT essentially describes a network of physical things, such as sensors, that have software embedded in them to exchange data via the internet. There are an estimated 18bn IoT devices being used today, such as smart factory equipment, ultra-high speed wireless internet and shipping container tracking.
"We use IoT for connecting assets to the cloud," explains Hurst. "We make data visible and, crucially, understandable. This gives businesses the opportunity to cut their energy usage and enjoy significant savings. They can also proactively deal with production issues before they take hold."
"With 'sustainability' moving from buzzword to a real world KPI, manufacturers need to find a way of becoming more energy efficient without affecting profitability. IoT can help enable both of these goals.
"For example, it can help businesses save valuable time. Energy managers who aren't empowered by IoT insights often spend upwards of 20% of their time looking through data - by utilising IoT they can enable intelligent insights and become proactive to energy challenges.
"IoT can help join the dots between 'legacy assets' - there is often so much untapped information within an organisation - we strive to unlock that data to provide better operational insight and visibility to address specific challenges." Hurst said.
"Look at an energy manager who has to drive between facilities to carry out energy audits - IoT can give a manager one alert to tell them this is where you need to be," added Nisbet.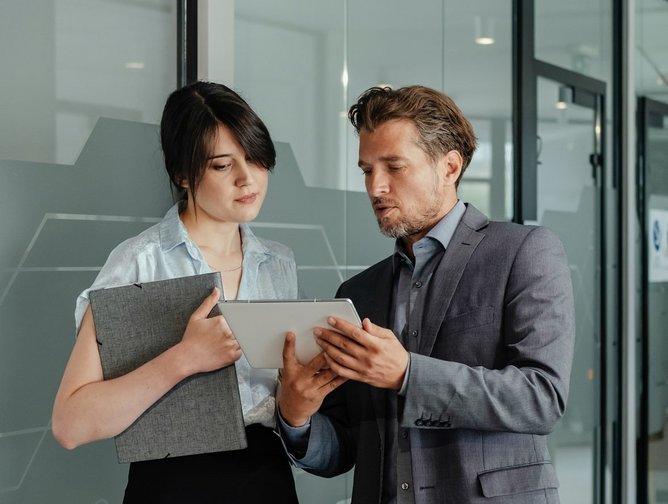 Taking a step by step approach in manufacturing
"Accessing relevant data is the first major step to reducing your carbon footprint," said Hurst, nodding to Hark's work on energy waste reduction. "The key here is that sustainability and decreased costs happen in tandem when monitoring and controlling energy or asset performance by using technology. This is huge for businesses, especially during an energy crisis."
However, both Nisbet and Hurst agree the manufacturing sector has a way to go when it comes to fully embracing IoT technology and its potential.
"The best approach is to start small, prove use cases and energy savings, and then invest those savings into the next area of their organisation" said Nisbet.
The future lies in automation
Another element of Hark's offering is automation - the use of equipment to automate solutions to production process issues, which can also help to identify inefficiencies for the business to act on quickly.
"For example, Hark can send automated alerts to an engineer to fix the problem," says Nisbet. "This helps a company stay ahead of problems and be proactive, as opposed to reactive. There's always a place to start in sustainability and I think that's in developing a fuller understanding of energy consumption. If you can find inefficiencies, you can make a change, reduce costs and use these savings for the next sustainability project."
The perfect upgrade for legacy assets
"Many organisations have legacy assets, which naturally aren't as technologically connected as modern assets," said Nisbet. "The beauty of IoT is that new, digital life can be breathed into them by enabling them to be smart, often removing the need for costly replacements."
"Hark enables the aggregation of data, which is often a key challenge for organisations with legacy assets that speak different protocols." says Hurst. "By aggregating real-time data, we are able to analyse and understand what happens at an asset level, benchmark these assets and understand where efficiencies can be made. We can pinpoint problems and using analytics, we can deep-dive to understand what an asset is really doing."
Hark works with a variety of assets, which is one thing that makes the job so interesting.
"Assets to us could be anything; from fridges and freezers, to lighting rigs and even HVAC or CNC machines," explains Nisbet. "In the example of a retailer, at night, the lights are often left on by mistake, but no one is using that light. We can look at the shop's opening hours and use data analytics to automatically turn lights off at a certain time of the day.
"There is so much data available and businesses must manage it correctly - it's a challenge that we thrive on at Hark."