Dematic Sets the Benchmark With Landmark Group's Premier DC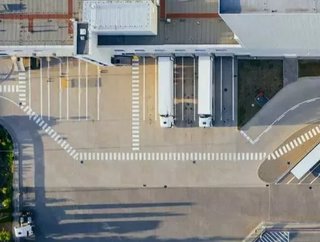 In automating Landmark Group's Premier Distribution Centre, Dematic sets a logistical benchmark for the Middle East Market...
Dematic seems to be leading the way in warehouse automation, with the announcement of the completion of an automated distribution centre for , one of the largest retail and hospitality organisations in the Middle East, Africa and India. Dematic is an intralogistics innovation-forward company that designs, builds and supports intelligent automated solutions for warehouse and distribution centres and manufacturing facilities. In automating Landmark Group's Premier Distribution Center, Dematic sets a logistical benchmark for the Middle East market.
The distribution centre is located in Dubai, UAE, and allows the multinational retailer to consolidate its logistics for part of its five existing manual distribution sites.
Located in the Jebel Ali Free Zone (JAFZA), the distribution centre is near one of the largest container ports in the world, DP WORLD Jebel Ali Port. The Landmark Group uses the location to store and distribute such items as furniture, garments, toys and small goods to nearly 1,400 of its retail stores and onto end consumers.
From this location, the Landmark Group stores and distributes garments, furniture, toys, small goods and more to nearly 1,400 of its retail stores and thereafter directly to end consumers.
Key Features
The 265,000 sqm site holds a 43-meter high pallet warehouse with a silo design and contains up to 36,000 storage locations for received goods. The high-bay warehouse is climate-regulated to store temperature-sensitive items and can even hold highly flammable goods thanks to its fire prevention system with an oxygen-reduced environment.
The Dematic Multishuttle system handles faster-moving goods with a patented Inter-Aisle Transfer feature that maximises space with aisle-spanning exchanges and double-deep storage. With several lifts per aisle and conductor rail-controlled shuttles for high-performance acceleration and speed, one shuttle can serve between 700 and 800 storage locations. As a result, up to 15,000 totes per hour can be transported to the picking stations, making it the largest and fastest Dematic has ever installed. 
Using the Dematic GOH system, the facility can accommodate up to 2 million garments and is capable of achieving a throughput rate of up to 250,000 items per day. An 11-kilometre Dematic conveyor system for containers and pallets and a Dematic sortation system completes the operation.
What They Have to Say About It
"The automation solution designed by Dematic allows our supply chain network to now operate with enhanced efficiency, productivity and transparency. With this investment, we are advancing technological progress and taking a pioneering position in our region," said Mihin Shah, Chief Supply Chain Officer of Landmark Group. 
"Landmark presented us with an opportunity to go beyond consolidating their fulfilment operations to becoming a partner in transforming their business," said Hasan Dandashly, Dematic President and CEO. "They have experienced remarkable growth in a short amount of time to become one of the largest retailers in the Middle East, Africa, and India, supplying over 2,300 businesses in 24 countries. We take pride in being the kind of resource that Landmark would trust to streamline their operations both to meet current demand and prepare for future success."
"Automation offers scalability and speed while at the same time improving work safety," Shah said.
Landmark Group says that as a result of the consolidated and automated operation, Landmark's B2B and B2C customers can now depend on even better service.
For organisations that stand under the unrelenting pressure to increase efficiencies and meet the high demands of today's customers, Dematics successful completion of Landmark's Distribution Center stands as a shining example.
For more information about Dematic, visit dematic.com or check out their blog, check out the Dematic Connections blog. You can also find them on LinkedIn, Facebook and Twitter.