Enabling security & compliance in the manufacturing sector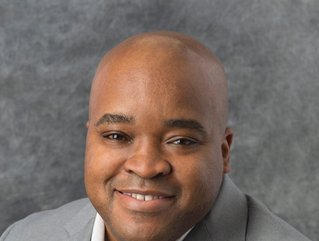 Rod Simmons, Vice President of product strategy at Omada, discusses securing third-party access, enabling security & compliance in manufacturing in 2023
Many organisations rely on the work of third parties – outsourced IT, temp workers, contractors, interns and so on. While organisations use their human capital management software to manage their employees, they often don't use this process to manage their third parties.
"The Ponemon Institute reported that 54% of responding organisations said they lack a comprehensive inventory of the third parties with access to their network," said Rod Simmons, Vice President of product strategy, Omada. "Furthermore, 65% of respondents said their organisations don't know which third parties have access to their most sensitive data. This is unacceptable. All organisations need to take control of who has access to what and why."
How third parties became a manufacturing issue
"Industrial businesses used to be predominantly an aggregation of full-time employees working in a centralised location. This setup was irreparably changed by the pandemic and continues today. Digital transformations of industrial businesses meant more and more were leveraging the power of third-party contractors and allowing people to work in disparate physical locations. Manufacturing businesses were forced to adapt in enabling people working from anywhere, anytime. As such, out of necessity, manufacturing businesses created pathways for different locations and offices to communicate with one another.
"However, in leaping to maintain productivity and output for everyone at the onset of the pandemic, manufacturing businesses are largely now playing catchup in terms of maintaining security and being able to easily meet compliance mandates during audits." According to Simmons, this is particularly challenging when trying to manage and secure third-party access to critical systems, data and infrastructure.
The manufacturing talent gap
Further complicating matters is that the IT infrastructure is increasingly heterogenous, requiring new skillsets and expertise in keeping businesses afloat in a rapidly changing climate.
"For instance, industry 4.0 currently involves a lot of outsourced expertise, but enabling these outsourced and contract workers securely will be paramount to success in the next wave of business," says Simmons. "Particularly given the macroeconomic climate, having centralised platforms to monitor and implement least privilege and zero trust will take center stage for industrial and manufacturing organisations. Leveraging automated intelligence and identity analytics sits at the center, and managing all identities, regardless of their working locale and employment type is critical."
What we see for 2023
"As we move into 2023, we see industry 4.0 as having a lot of opportunities for growth," says Simmons. "This includes changing the perception that security comes at the expense of productivity, and that by placing identity at the center of cybersecurity strategies, industrial businesses can simultaneously make great strides in digital transformations and meet evolving regulatory mandates."