Examining the system configurator approach in manufacturing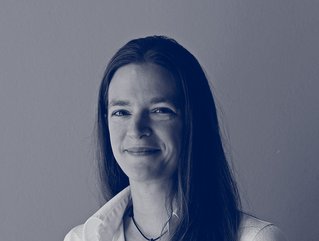 Laura Beckwith, Senior Product Manager at Configit, explores system configuration in manufacturing & how automation leads to fewer errors
The way products are sold and bought has changed dramatically in the past several years. The biggest change is that it's no longer just a matter of individual companies buying individual products or machines – they're buying a solution.
"These solutions need to be configured correctly, and the buyers need the service for them, as well – that's how they're going to make the whole solution work," says Laura Beckwith, Senior Product Manager at Configit. "They need to be able to connect the new solution with the other machines they're already using."
System configuration solves this problem. By modeling the solution in this new way, it allows organisations to specify how their products can be combined to generate a larger solution. That is, it will prevent products being combined in a way which is invalid.
"The difference between system and standard configuration is that you do not know upfront which products need to be included in a configuration, so the solution must be flexible enough to allow any arbitrary combination of products to be combined into an overall solution," said Beckwith.
Where manufacturing organisations are struggling
For many companies, they try to overcome the aforementioned challenges using legacy applications, which can be difficult to support. They're also prone to human error.
"Let's say you have a plot of land, and you want to generate power from it using solar panels and/or wind turbines," continues Beckwith. "So, you do a request for proposal (RFP), and you need a bid quickly; achieving that has been a real challenge for these traditional, very engineering-focused solutions. The engineers would have had to figure out all those different pieces needed to make the solution work.
"Another example is floor heating, specifically when it's a pick-to-order solution where you need to choose the size of the pump and tubing size so that they all match the size of the floor area. It's easy to choose incorrectly – imagine the number of floors in the building, the size of the rooms, the types of flooring. All this impacts what one needs to buy to make it work."
A third example is the factories themselves, where there are a wide array of different machines that must all integrate and interoperate with one another.
"Let's say your factory produces chocolate bars, which requires machines that will combine the raw ingredients, press them into specialised forms, move the bars along a conveyor belt to a machine that wraps it in foil, and finally it goes to the machine that boxes the bars. Each machine must be configured to work with the output from the earlier machine and each conveyor belt must be adjusted to the building and machines on either side of it. Doing this all manually leaves a lot of room for errors," says Beckwith. "In all of these examples, companies are looking to conduct these processes faster with fewer errors. They need a way to automate things, so they can go more quickly from engineering-to-order to 'configured to order'."
How system configuration can help manufacturers
Without a process for system configuration in place, you need to configure each product/machine separately and manually ensure each configuration is aligned according to some external requirements. It's time-consuming and tedious, inefficient and error-prone.
"When these same products are combined into a system model, the relationship between the products can be specified in how to combine the products," said Beckwith. "Then when a salesperson or engineer is configuring a solution, there's no manual effort, only valid combinations are allowed during configuration."
Benefits of having a system configurator in place
By using system models, there's less manual work of aligning different configurations, which means it's possible to deliver an RFP much faster.
"Being able to specify how products can be combined as part of a configuration model eliminates the risk of errors in solutions that are sold," said Beckwith. "It also makes it easier for sales to sell your products together. That's because a system configurator will know how any products can be combined, not just the ones typically coupled or combined.
"For many companies, they may consider moving from an ETO (engineer to order) approach to a configure-to-order approach. The latter is often expensive and slow. Some companies really like having the ETO option because it makes them special. It's a selling point, and they may not want to move 100% from it, but they do want to reduce cost and the risk of error.
"Many companies focus more on the consumer side, but another benefit on the modeling side is that the concepts that engineers need to learn to bring this kind of modeling into the organisation is just another step up. It's not a whole new activity – it's much like how you're already doing your modeling. There are new things to learn, but it's not significantly harder."
Meeting complex needs in modern manufacturing
Product modeling configuration rules are necessary, but in situations where two or more configurable products need to be combined, manufacturers need more.
"System configuration provides the 10,000-foot view that's needed to make sure customers are able to get the complex solutions they need. It will enable your engineers to breathe easier, too," said Beckwith.