Hounslow's First Step Toward Autonomous Delivery Vehicles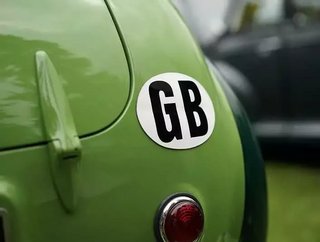 The London borough of Hounslow will be the first to experience this technology in the UK...
On Wednesday, November 11th, the UK announced that Hounslow became the first location to trial autonomous electric delivery vehicles, specifically providing pharmaceuticals to care homes. Thereafter, they plan to introduce deliveries from a depot to work sites for Hounslow Highways, part of UK's business maintaining the road network across the UK. 
The 'Kar-go', originally designed by the British start-up , will be the first-ever custom-built autonomous delivery vehicle to travel on the roads in the UK. The custom-built Kar-go is designed with software which will control and run the vehicle, as well as using on-board autonomous robotics for parcel hand-over. 
The modern standard for autonomous vehicles appears to be that they are primarily electric, which is good in several areas. The first, and most obvious, is the environment, and with that thought at the forefront of this technology, it's likely that companies will adopt this tech by virtue of ease and commonplace if nothing else. 
Outside of the environment, as mentioned, the rising popularity and innovations within the sphere of electric cars may make them an industry-standard, reducing costly reliance on diesel delivery vans, whilst creating logistical viability to maintain convenient, on-demand delivery. 
Eurovia themselves have seen the technology as a chance to employ the Kar-go in other areas, primarily in the form of utilising Kar-go's vision technology to detect faults in roads, an essential part of highway maintenance. Yogesh Patel, Innovation Director for Eurovia, noted on the synergy of this team-up "We are delighted to be supporting this trial, by providing an opportunity to work in a live carriageway environment. Our teams deliver highway maintenance and improvement schemes up and down the country, so we know highways. This partnership is about marrying our expertise on the highway, with the Academy of Robotics' expertise in AI, design and entrepreneurial skills. We both bring something important to the trial, which could, ultimately revolutionise last-mile deliveries and enable us to re-think highways."
With human contact at a minimum across the UK at the time of writing, it's imperative that companies of all types embrace the technology that combines ease of use, implementation and basic safety standards, as the world may not fully recover from the pandemic for some time. 
It's safe to say, however, that while there may be no 'normal' to return to, the future ahead is bright, and lit with the eyes of autonomous cars that may, one day, literally pave the road to a greener world.