IBM report shows manufacturers need new security approach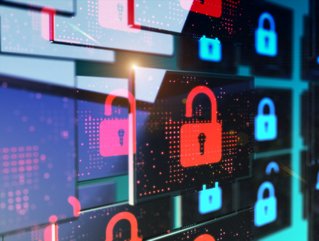 John Hendley, Head of Strategy at IBM Security X-Force, says manufacturing organisations need to give up on security as they know it & adapt
IBM Security has teamed up with research service Ponemon Institute for its annual security study.
Results show that data breaches are costing manufacturers up to US$4.47mn for each data breach, with the sector incurring the 7th highest cost out of the 17 industries surveyed by IBM and Ponemon.
The manufacturing sector is protected by AI and automation security
Manufacturing businesses used to work through one private network, but following the success of Industry 4.0, businesses who want to stay uptodate must use connectivity in ways which sadly also make them a target for cyber criminals looking to exploit a data breach.
Research from IBM has shown that for organisations with AI and automation security, breaches cost up to US$3mn less than those without.
Companies with fully deployed AI and automation security also saw a 74-day shorter breach lifecycle (time taken to find and contain the breach).
Other key findings in the report include:
The average cost of a data breach is US$4mn, a 2.6% increase from 2021
The average cost savings associated with fully deployed security AI and automation is US$3mn
83% of organisations have had more than one breach
60% of organisations surveyed said that they had to raise the price of their services or products to meet the increased costs of data breaches
The implementation of security AI and automation has risen by one-fifth over two years, from 59% in 2020 to 70% in 2022.
IBM encourages manufacturing security against cybercrime
John Hendley, Head of Strategy at IBM Security X-Force, says manufacturing organisations need to update their security arrangements.
"The industrialisation of cybercrime has led to significantly shorter attack windows - today compromises take only a matter of days. Industrial organisations simply can't keep up because they're saddled with legacy OT technologies," said Hendley. "That's why these organisations need to give up on security as they know it and operate under the assumption of compromise. This means doubling down on who has access to critical systems and continuously verifying and authenticating."
Read the full report here.