Microsoft Cloud & PROS in AI-powered manufacturing move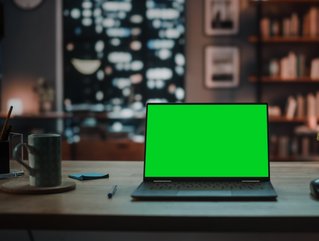 PROS & Microsoft Dynamics 365 are working together by embracing AI manufacturing power, to help businesses build resiliency & meet customer demand
PROS Holdings has today declared a five-year strategic alliance agreement with Microsoft, to advance their digital selling technology.
Founded in 1985 and headquartered in Houston, USA, PROS uses AI-based solutions to assist customers in their digital selling and eCommerce journeys.
AI power in manufacturing will build resilience
Microsoft may need no introduction, but Microsoft Dynamics 365 does.
Released in 2016, the product offers multiple apps and add-ons that address:
Enterprise Resource Planning
Customer Relationship Management

Other businesses which have embraced Microsoft Dynamics 365 include Coca-Cola, BMW and Chevron. PROS and Microsoft hope that their collaboration can build more resilient businesses and heighten customer engagement, in the AI-age.
As a team, the PROS Platform and Microsoft Dynamics 365, can reach market demand, with the PROS Smart Configure Price Quote, PROS Smart Price Optimisation and Management supporting the AI-powered pricing and selling. This will enable Microsoft Business Applications to extend its capabilities for the customer selling experience.
AI in manufacturing can increase speed and consistency
"B2B businesses have accepted the fact that they must continue to extend digital selling technology investments if they are to engage customers how, when and where they want to engage and meet tomorrow's business challenges," said John Connolly Jr., PROS Global Vice President, Alliances and Partners. "By working with Microsoft to fuel the adoption of Microsoft Dynamics 365 through proven CPQ and price optimisation capabilities, we will not only deliver the most comprehensive and seamless solution to market, but deliver the technology sales teams rely upon to optimise their time and best engage customers so they can achieve more profitable sales growth."
In today's competitive markets, businesses rely on speed, consistency and personalisation to deliver successful business outcomes and buyer experiences. The Microsoft Cloud is the most complete technology stack and provides an incredible platform for innovation.
"The combination of PROS Smart Configure Price Quote and Smart Price Optimisation solutions used with Microsoft Dynamics 365, the only business platform that natively integrates with Microsoft 365, Microsoft Azure, Azure Cloud Services and Microsoft Power platform, provides unparalleled integration across systems and processes," said Casey McGee, Vice President of Global ISV Partner Sales at Microsoft. "Together, they provide an end-to-end digital sales experience to meet the broad needs of the market and focused use cases of key industries."