Mika Tienhaara of Rocsole on manufacturing and automation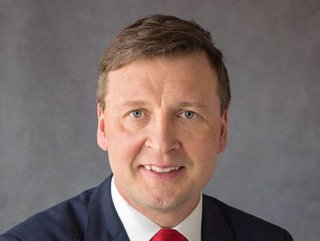 The manufacturing industry contributes almost a quarter of anthropogenic GHG emissions, something Mika Tienhaara of Rocsole wants to change with automation
Mika Tienhaara is an innovator and serial entrepreneur in the manufacturing, energy and automotive sectors. He works internationally from Oslo, Norway, while Rocsole is headquartered in Eastern Finland. The company is an academic spin-off from the University of Eastern Finland, a leading institute for electrical tomography/inverse problems.
"Our mission at Rocsole is to make global industries safer, better, and cleaner," explains Tienhaara. "Enterprises have a lot of inefficiencies and accept the status quo of complex and harsh operating conditions, that actionable insights from data are not possible to generate and that there's a high amount of downtime and unplanned shutdowns."
Rocsole is challenging this mindset, because by bringing higher efficiency and reducing the number of shutdowns, the industries with the highest carbon emissions and toxic pollution (34% of anthropogenic GHG emissions come from the energy industry, 24% from manufacturing) can reduce their carbon footprints.
"We are an essential part of the net-zero road map," says Tienhaara. "Our unique real-time insights can enable our customers to be more energy-efficient and remove bottlenecks. I work with a global reach, as most of our customers are international and we also have many other international partners."
Tienhaara studied mechanical engineering and manufacturing/production technology in Sweden. He also has a M.Sc. in Energy technology. He started his career in the automotive industry, then later transferred to the energy industry.
At Rocsole, Tienhaara has done previous exits and commercialisation of more than 30 products and technologies, and was recognised as a thought leader in entrepreneurship and startups.
"As a leader, it is about building world-class teams with customer drive and hands-on mentality, seeing my team grow with my expertise and capabilities. It is vital to have a strong mission that relates to the big critical topics that are part of shaping the future. In Rocsole, I am the CEO, with the aim of scaling up the company to a market leader with global reach."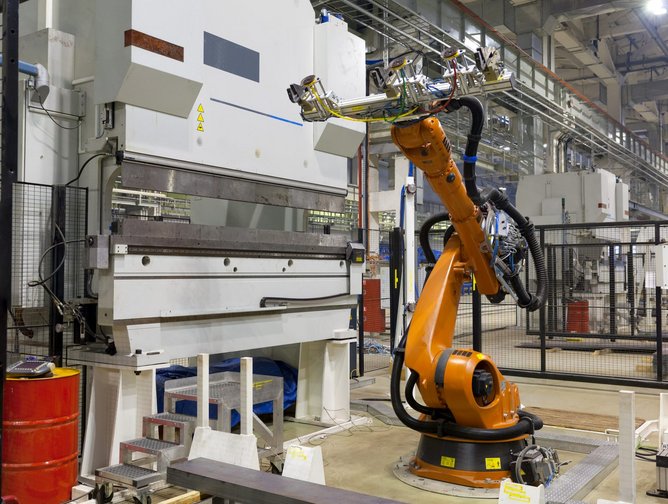 Automation and the route to net zero
Being an innovative startup/scaleup, you also need to build industry collaborations to succeed with an impact at scale.
"We have industrial partners such as Shell Ventures and Repsol Ventures on the investor side," said Tienhaara. Rocsole is also a member of the ABB Synerleap and NVIDIA Inception innovation ecosystems. Recently, the World Economic Forum selected Rocsole for the 2022 cohort of Technology Pioneers.
Being a company established in Finland, the country with the cleanest air in the European Union, Rocsole already has rigid regulations around its carbon emissions. The company has also removed most of its chemical usage.
"We are, for the time being, running an evaluation of waste management. Later this year, we are moving to a new facility and looking at how we can get a completely clean energy supply for our facility needs," says Tienhaara. "In the coming year, we should also get complete ESG monitoring. We are helping customers with 'carbon-busting', but we also need to ensure our operations can get to a net-zero situation."
Within the company, Tienhaara is also keen on utilising appropriate automation.
"First of all, automation can reduce or entirely remove the need for people to move to and from sites, which is one part of reducing emissions. Automation can improve productivity, be more resource-efficient and reduce waste, leading to reduced emissions."
However, the global manufacturing industry as a whole stands for about 24% of anthropogenic GHG emissions – something Tienhaara wants to change.
"Many manufactured goods at a large scale are required for the electrification and energy transition, like smart chips. But we need to ensure that the manufacturing processes are improved, for instance, with the unique process insights that Rocsole can provide."
Rocsole uses smart processes to support automated, digitalised and unmanned platform operations, which Tienhaara sees as necessary steps for improved energy efficiency.
"With Rocsole's unique, actionable insights, we enable process control improvements for harsh and complex conditions," he says. "Deposits, solids, and various oil-water emulsions are making instrumentation malfunction. These situations are also making operations run to failure due to the lack of useful data. We can step in to make process controls more robust and reliable, creating more comprehensive data insights. We generate data with the help of our sensors."
The data gathering can be done over cloud services and having the connectivity, Rocsole can also do startups and field support remotely. Reducing the transportation of people also reduces the carbon footprint. But Tienhaara knows that there are more ways for manufacturing and industrial automation to become greener.
"Energy efficiency is a key factor and a fast track to reducing carbon emissions," says Tienhaara. "With better data sources, automation can be improved that creates actionable insights. An important parameter is to challenge the status quo and existing mindsets – think out of the box and dare to share your operational performance and bottlenecks. We need to collaborate and innovate to make the big leaps."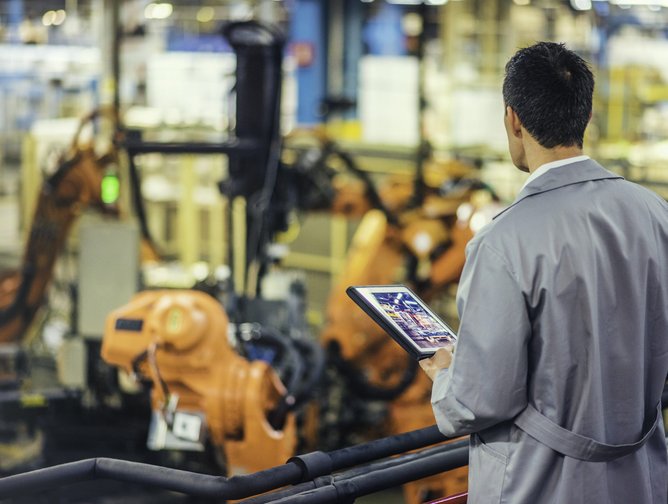 The biggest challenge at Rocsole
As a startup and disruptive innovator, there have been many hurdles and challenges along the way for Rocsole. But Tienhaara says passion and grit will get you through the fires.
"I would point out that the biggest challenge is probably to have the right people with the right attitude at the various phases of building a company. But I do think we have been able to recruit and retain a fabulous team. Learning from mistakes is essential; the sharing culture is critical, built on openness and honesty so that every team member feels safe to share and contribute to improving the company."
Over the next year at Rocsole, Tienhaara anticipates more structural challenges, as well as recruiting more talented people.
"The times are exciting and not without challenge," insists Tienhaara. "But we are ready to tackle those and see how we learn from those experiences."