On the right track for automated self-driving trains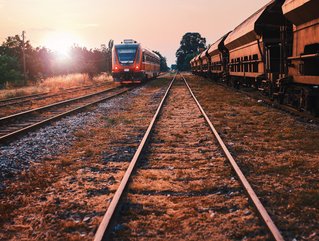 Self-driving trains powered by automation have been running across cities since the 1980s. Along with self-driving cars, are they the future?
Another train strike has hit London, inconveniencing millions of people and causing more havoc for the economy.
40,000 railway workers are taking industrial action in disagreements over pensions and pay.
In June, a previous train strike, lasting three days, cost the struggling British economy £100m, according to the Centre for Economics and Business Research.
"Yet again, for the sixth time since June, union leaders are opting to inflict misery and disrupt the day-to-day lives of millions instead of working with industry to agree a deal that will bring our railways into the 21st century," read a statement from the Department for Transport.
For the frustrated commuters caught up in the middle of this, many are left wondering why trains need drivers at all. Here, we take a look at self-driving trains.
Self-driving trains protecting the climate
Deutsche Bahn and Siemens worked together in Hamburg on the 'Digital Rail for Germany' project in 2021. The initiative saw digitalisation and automation as essential for the improvement of transport sustainability. With more city commuters able to take reliable trains to work, this would decrease cars on the road.
"We are supporting our partner Deutsche Bahn in its goal of making train travel more attractive and protecting the climate," said Dr. Roland Busch, CEO of Siemens AG. "With our technology, our customers can transport up to 30% more passengers, significantly improve punctuality and save more than 30% energy."
Self-driving train strike suggests automation can only go so far
Back in London, the Docklands Light Railway (locally known as the DLR) was constructed in the 1980s - at a time when strikes were commonplace. A train without a driver should be immune to strikes, but not for the DLR.

In 2015, a 48-hour strike took place. Striking DLR staff included those on hand in case of a self-driving technical difficulties to staff who worked at the control centre. The strike stemmed from claims of bullying against DLR staff by the then-new DLR operator, Keolis Amey.
Despite the great innovation and manufacturing success of self-driving cars, there is still a human being behind the wheel - and they cannot be automated.