Rick Winick Honeywell's VP of Automotive Refrigerants on EVs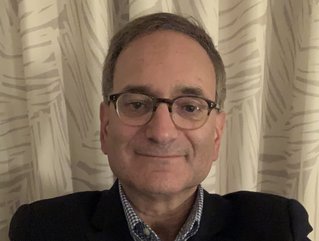 Rick Winick, Honeywell's VP and General Manager of Automotive Refrigerants, wants to reduce 'range anxiety' and get more electric vehicles on the road
Founded in 1906, Honeywell International Inc. is a Fortune 100 company headquartered in Charlotte, North Carolina, which focuses on aerospace, performance materials and a range of technologies. Well known for its thermostatic heating control, the company now hopes to do its part in cooling the planet down with efficient electric vehicles (EVs).
Rick Winick, Honeywell's VP and General Manager of Automotive Refrigerants, caught up with Manufacturing Digital to tell us more.
From chemical manufacturing to Automotive Refrigerants at Honeywell
Winick has had a long career in the chemical manufacturing industry, with roles in research and development, business management, marketing and sales. He now serves as Vice President and General Manager of Automotive Refrigerants at Honeywell.
One attitude that's changed since he's held this position is the attitude towards electric vehicles.
"Attitudes toward electric vehicles have changed considerably over the last several years," said Winick. "Consumer adoption of light EVs has accelerated significantly in just the last three to four years in Europe, China and the United States. EV technology has also seen major advancements allowing more carmakers to enter the EV market with new models offering different designs, longer ranges and lower manufacturer's suggested retail prices (MSRPs). Automakers are regularly announcing aggressive plans to expand EV options over the next five to ten years, and continue to drive enhancements in battery technology and driving range."
Despite rising popularity, the EV market is facing various challenges, from concerns about the exploitation of cobalt miners in the Democratic Republic of Congo to protests from residents close to EV factories who are concerned about the factory's wastewater disposal.
"There are major challenges for the EV manufacturing industry," explains Winick. "This includes extending driving range and driving down the MSRPs of their new EVs to accelerate penetration. The average selling price for a traditional car in the UK is in the £14,000 range, while a well-equipped EV often sells for £44,000 or more.
"As EV makers continue their work to reduce battery power drain and overall vehicle cost, they're looking for solutions that manage power consumption most effectively."
Lower GWP refrigerants used in mobile air conditioning systems can support EVs, Winick says.
"All carmakers are dealing with the global phasedown of high-global-warming-potential (GWP) refrigerants called hydrofluorocarbons (HFCs). As a result, they will need to transition production to economic, lower-GWP solutions.
"Honeywell invented HFO-1234yf and now offers Solstice® 1234yf – a highly effective HFC replacement product that has the best balance of overall properties allowing thermal control optimisation in EVs. The product is globally available, field proven and requires very minimal changes under the bonnet to use in a light vehicle. EV models equipped with heat pumps that use HFO-1234yf have the capacity to efficiently cool motors, batteries and other electronic components, as well as heat and cool the cabin."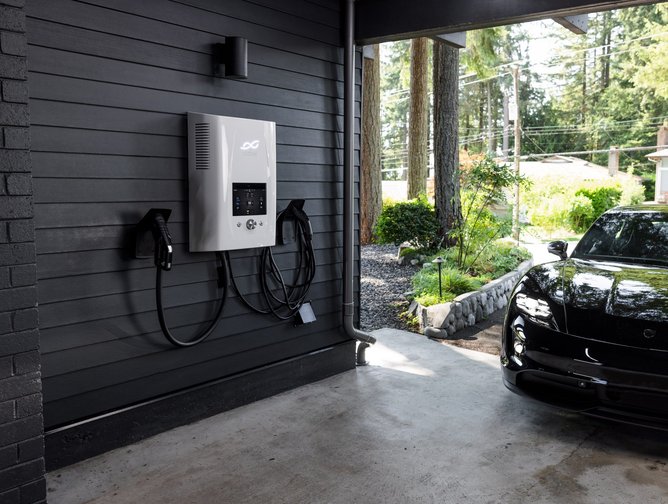 Electric vehicles and range anxiety
In the modern age, anxiety levels are up – the media reports on natural disasters, terrorism and acts of war with great speed, but it also details what the world could look like if the planet continues to heat up. This has led to 'Eco Anxiety', where people have become frightened about environmental catastrophe. Many are, as a result, changing their lifestyle to do their part in supporting the planet against pollution. This includes eating a plant-based diet, rejecting fast fashion, travelling by train instead of plane, and using public transport to commute. But many people don't want to give up the freedom and comfort of owning a car – and that's where switching to an Electric Vehicle comes in, though that comes with some level of anxiety in itself: 'Range anxiety'.
"Range anxiety alludes to the fear that an EV will run out of power before reaching the driver's destination or a suitable charging station," explains Winick. "While charging away from home has become more accessible, with fast-charging Level 3 stations now available at many motorway service stations, car parks and on-street locations, research continues to show that range anxiety is still among the top reasons consumers hesitate in making the switch to EVs. Batteries themselves have been a primary focus for reducing range anxiety."
Currently, the range of some EVs can be dependent on outside temperatures – meaning that many drivers have the potential of running low on battery in inclement weather conditions far before they would ordinarily anticipate to do so.
According to Winick, the uptake of more energy efficient refrigerants will encourage the uptake of Electric Vehicle usage.
"Energy efficient refrigerants such as HFO-1234yf support thermal management systems that minimise power consumption while providing thermal control of the EV's cabin and electronic components," explains Winick. "Over the last 50 years or so, carmakers have typically used a single refrigerant globally in all models and in all regions due to the challenges that come with using multiple refrigerants in the same assembly plant. HFO-1234yf is an effective and efficient refrigerant that can be used in both internal combustion engine (ICE) vehicles and in EVs."
Almost every European and American EV maker has concluded that HFO-1234yf can be used effectively in EV heat pump heating, ventilation and air conditioning (HVAC systems).
"By using a heat pump that runs on a refrigerant such as HFO-1234yf, instead of using an electric heater, the efficiency and range of the EV can be improved, helping to reduce range anxiety," says Winick confidently.
The EV manufacturing industry will face its present challenges head on and Honeywell is ready. Each year, more efficient methods are put to work to uplift the potential of electric vehicles and reduce range anxiety; Honeywell will continue to search for new solutions to bring this reality closer and make it attainable for consumers.