Solukon launches digital factory tool for quality management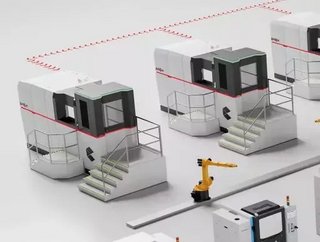 Solukon takes manufacturing quality management to the next level with the launch of its digital factory tool...
- a pioneer and leader in automated powder removal solutions - has launched its latest solution - the Solukon Digital Factory Tool.
What does Solukon's digital factory tool offer the manufacturing industry?
Solukon's Smart Powder Recuperation (SPR®) technology - launched in 2014 - is used to overcome potential issues with depowdering including explosions, occupational health, labour costs, powder recovery, cleaning quality and process repeatability.
The Solukon Digital Factory Tool is a fine tuned sensor and interface management kit that enables Solukon's depowering systems to holistically integrate into the additive manufacturing process chains.
Users of the tool can integrate automated powder removal capabilities into the overall additive manufacturing process and includes features for production control, integration of automation, and process validation and quality management.
Solukon believes that the launch of its new tool will be crucial for fully integrated automation and quality assurance in additive manufacturing.
"The Solukon Digital Factory Tool marks a significant step towards automation in postprocessing and therefore towards integration into a holistic AM process chain. Especially through process validation in one comprehensive protocol our customers achieve an even faster, more accurate and easier certification. The Solukon Digital Factory Tool is especially applicable to sensitive industries like Aerospace and Medical," said Alexander Bauer, Applications Manager at Solukon.
Who can benefit from the Digital Factory Tool?
Solukon plans to offer the Digital Factory Tool as a new option for its SFM-AT800 and SFM-AT1000-S. In addition its SFM-AT800-S systems can be retrofitted with the tool if requested. 
It is said that Solukon is currently working with two leading manufacturers to integrate the process, with results expected to emerge soon. 
For more information on manufacturing topics - please take a look at the latest edition of