Staying innovative in manufacturing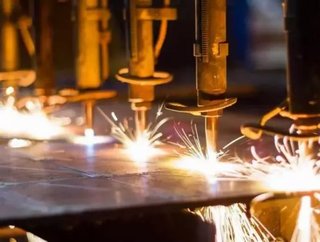 Manufacturing and consumer goods companies are operating in a world where pressure on costs is relentless; where new competitors are disrupting business...
Manufacturing and consumer goods companies are operating in a world where pressure on costs is relentless; where new competitors are disrupting business as usual; and customers are more demanding and less loyal. In this environment, companies' ability to grow and thrive depends more than ever on their capacity to innovate.
As a result, innovation is at the top of the agenda for leaders in the sector. Yet PA's recent survey of 100 senior leaders in consumer goods and manufacturing businesses found that many of their companies are struggling to innovate effectively. Too many good ideas are going to waste, opportunities are being missed and many are finding it difficult to manage the risks of innovation projects efficiently.
These challenges were reflected in the survey responses, which showed that most companies play it safe when it comes to innovation. Only 40 percent said that they often back high-potential but risky innovation. Even when they do invest, they do not put enough resources in to making it happen. That is understandable when the costs for creating new product lines can run into tens of millions of dollars. For big companies with huge global brands, doing something innovative can be hugely costly and the risks so high, that they tend to shy away from it. However, the evidence is clear that those who play it safe, tend to slow down innovation and miss out on opportunities and growth further down the line.
One way of managing those risks is to leave innovation to start-up companies and then buy them out, once they have got the proposition to a point where there is confidence in its technical and commercial viability. However, to do this successfully requires entrepreneurial thinking and we found that only 44 percent of survey respondents felt that this kind of thinking was a strength for them. This was considerably lower than the 76 percent in IT and technology, and 69 percent in life sciences. This underlines that the sector faces a real challenge both in identifying potential acquisitions and then in ensuring their decision making is nimble and rapid enough to secure those opportunities.
Increased collaboration
Another obstacle getting in the way of innovation is a lack of co-ordination between R&D, production, marketing and sales. This can reflect a lack of active management support and mismatched incentives. So there can be conflict between chief supply chain, technology and marketing officers over which innovation to back because their success is measured in different ways. This lack of an overall strategic vision to support innovation is clearly holding companies back.
Yet there are companies that are making innovation happen and we identified a number of key characteristics of these innovation leaders. The first of these is that they understand that a commitment to innovation inevitably means some ideas will fail but if people feel they have the freedom to test new ideas, they will be more innovative. What is important is that they know how to fail frugally, to pilot new products in inexpensive ways.
The second feature of successful innovators is that they know their customers better than they know themselves. They look for insights beyond those provided by traditional focus groups. Instead they borrow techniques from social sciences such as anthropology and psychology to develop a real understanding of their consumers and how they can tailor products to meet their needs.
They then take an entrepreneurial approach to acquiring innovation, moving quickly to collaborate with or buy start-ups and ensuring that the combined venture is placed within a culture that understands and actively nurtures innovation. Without this culture, the host organisation can squash the newly acquired capability and waste its investment. This applies not just to acquisitions but also to the need to actively seek out opportunities to operate in new ways, such as collaborating with external partners or pursuing joint ventures.
Going digital
Digital is another key area which drives innovation and where the sector is leading the way. Three-quarters of our survey respondents said digital is helping them become faster and more efficient. However, there is still some way to go before consumer and manufacturing businesses fully embrace digital's potential to disrupt or lead their sector. This includes focusing on securing the benefits of developments such as the internet of things and 3D printing that are driving both product development and creating new types of business from associated services.
Another critical feature of successful innovators is their openness to new ideas. Many companies still tend to think that innovation comes from the R&D department but we found that 38% of respondents in the sector had seen some of their best ideas originate from rank-and-file employees. By enabling employees to contribute, companies create greater enthusiasm for innovation and generate more ideas. The innovation leaders understand that developing new ideas needs a different mind-set, different talent and skill sets, and few companies will have all these available internally so they are comfortable with looking outside.
By taking these steps, companies can create an innovative culture, supported by strong leadership that is confident with risk-taking and learns quickly from failure. It is vital they do so because it is clear that the consumer products and manufacturing companies that are committed to innovation will be the ones that deliver the best returns in today's competitive world.
Tim Lawrence is head of manufacturing at PA Consulting Group. 
Follow @ManufacturingGL