The rise of reshoring & its customisation opportunities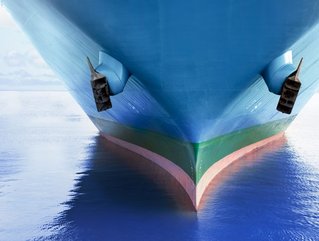 Umair Ejaz from Visual Components explores the sustainable benefits of reshoring, the future of automation & significance of digital twins
Reshoring, the relocation of production and sourcing to the country of company origin has become more than media hype. A Deloitte report this year on freight points to 350,000 jobs being reshored to the US, a 25% increase in 2021.
The triggers for re-shoring are diverse. Research among manufacturing decision-makers found 38% of organisations planning to re-shore because of the current economy. But sustainability pressures from consumers and governments are also a factor. Almost one-in-four (23%) consumers would now be prepared to pay more for goods and services if brands committed to reducing their carbon footprint and plastic usage, according to a Deloitte report into consumer behaviour.
Alongside sustainability pressures, manufacturers continue to face post-pandemic supply chain difficulties and the consequences of war in Ukraine. Conducted among senior staff in the UK, US, France and Germany, research by Visual Components found 44% regard such supply chain strains as their biggest challenge. Increased costs from maintaining overseas operations in several countries are also a factor, along with the rocketing cost of transport.
Against this backdrop, re-shoring becomes a tempting proposition. It could give manufacturers potentially lower carbon footprints from transport operations, more direct control over their production facilities and less vulnerability to unforeseeable political decisions.
Relocating to nations where green energy sources are often more widely available is an attractive option. And by re-shoring, manufacturers should be able to manage a less complex supply chain, shorten their order lead time, and implement more advanced manufacturing processes with opportunities for enhanced customisation of products. With more flexible plants and less of the commitment to a single item design that accompanied may offshoring projects, customisation becomes more achievable.
A customisable future of advanced automation back on-shore
Customisation is already well-advanced in industries such as clothing and hair and beauty, where customers expect to choose from a wide range of different options.
This is a growing trend, presenting re-shoring companies with a great opportunity to implement advanced automation and more sophisticated, responsive processes. Creating leaner production processes will enable more opportunities for product variants.
In essence, re-shoring is a great opportunity to take manufacturing plants to a new level of efficiency and responsiveness using all the benefits of the cloud, smart technologies, hyper-automation, robotics and artificial intelligence.
Manufacturers should be redesigning processes to boost circularity of resource use and reduce waste, using artificial intelligence and additive manufacturing to avoid resource depletion. The ability to switch between sources and adopt new materials without affecting productivity will give companies many advantages in terms of resilience when disruptions occur. Flexibility in this area also increases sustainability through the ability to adopt innovative new materials or production processes that have less environmental impact.
Yet with a shortage of highly-skilled staff in almost all economies, manufacturers must be meticulous in planning their re-shored production facilities and processes. Modular factories or remote-operated facilities may be required for greater flexibility or for production processes using hazardous materials. Reshoring will require smarter factories that have the ability to adapt quickly to new opportunities or constraints.
Simulation to maximise the re-shoring opportunity
Manufacturers may find the task of re-shoring a daunting one, because it is not simply a matter of relocating, but of transforming operations digitally. It can be difficult to know which technologies work best and how to employ them in redesigned processes.
This is where 3D simulation technologies will play a major role once companies have created their re-shoring strategy. Everyone involved needs to understand the business objectives and the priorities in relation to sustainability, a new supply chain, improved organisational agility, cost-reduction, customisation, new product design, new short-run production capabilities and so on.
Businesses can then identify which processes to focus on for advanced automation. It is here that 3D simulation software supports manufacturers examining alternatives by providing professionals with a virtual sandbox. Alongside the use of simulation to experiment with layouts and configurations, manufacturers planning their new facilities can use AI to help with product design by analysing data to explore the possible permutations of a solution and generate design alternatives.
The trial-and-error capability provided by simulation software allows humans to make mistakes in a virtual sandbox and then apply best practice techniques. This reduces risk and the potential for unnecessary costs. Virtual commissioning accelerates the design of new production processes and is beneficial for risk-reduction, ensuring systems function efficiently before costs are allocated to physical setups.
Sustainability and digital twins
With sustainability one of the triggers for re-shoring, companies can use simulation to reduce waste across the whole production process. This can include the re-use of raw materials, forklift actions and AGV transport paths, plus planning time, execution/installation and downtime.
Once new processes are in place, companies can employ digital twin technology. This is a virtual recreation of a physical system, using data from sensors and control systems. It looks, acts, behaves and communicates with the real environment. Reshoring companies can use digital twins to ensure they lock in gains in agility or sustainability and can quickly see how they can adapt to new parameters. By incorporating robots into a digital twin, it can for example help identify and evaluate improvements in production flow and handling of mobile autonomous robots with sinuous material flows for packaging and warehousing.
Reshoring is already a significant trend in manufacturing, but many companies considering it will be held back by the mixture of uncertainty, complexity and length of time it takes to plan and execute. Now, with simulation technologies, the whole process of re-shoring is transformed. Manufacturers can give serious consideration to re-shoring, confident they have access to tools that will help them meet their goals successfully.
By Umair Ejaz, Product Marketing Manager, Visual Components