UNIDO & Huawei's Global Alliance on AI for Manufacturing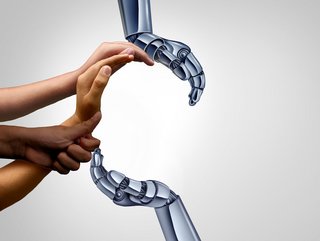 Ethical AI
At the World AI Conference, UNIDO & Huawei have initiated an alliance for the manufacturing sector, to promote continued research & ethical guidelines
UNIDO and Huawei have met for the sixth World Artificial Intelligence Conference (WAIC), where they launched the "Global Alliance on Artificial Intelligence for Industry and Manufacturing" (AIM Global), which will guide public and private partners regarding the use of AI in manufacturing and other sectors.
UNIDO and Huawei call for use of ethical AI
UNIDO is dedicated to encouraging industrial competitiveness and the ethical expansion of AI, while Huawei looks forward to seeing how this can bring industry development.
"Working closely with UNIDO and other Alliance partners, Huawei will use AI to bring new momentum to industry development," said Vicky Zhang, Vice President Corporate Communications at Huawei. "Huawei is building a strong foundation in computing capabilities and is launching multiple large models designed for specific industries. Our goal is to develop AI solutions that more effectively serve all industries – and that better support scientific research."
The AIM Global platform will have a focus on four core areas:
To facilitate research and development of AI technologies in manufacturing
To enable the Alliance and its partners to promote ethical guidelines for the use of AI in manufacturing, from environmental concerns to social ones
Support policy recommendations to governments and global businesses on the use of AI in industry and manufacturing
Promote the use of best practices for the use of AI in industry and manufacturing.
Huawei's AI can increase operational safety in mining
In 2020, President Xi Jinping declared that China would reach net zero by 2060. In the meantime, the world's second largest economy is using coal from its 1100 mines to fuel its industries.
Huawei's AI is now being used to increase operational safety in mining, by letting AI work at the coalface and keep miners out of the ground. Huawei's 5G network can transfer real-time data, such as high-definition videos of underground coal work. These are viewed by coal miners above ground who can direct the machines.
"This technology allows operators to work in the comfort and safety of the air-conditioned command centre above the ground," explained Huawei's Jack Chen, who is in charge of the coal mine corps.