What Donald Trump could mean for US manufacturing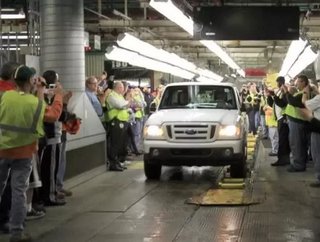 Throughout Donald Trumps campaign hes talked about how he wants to revive manufacturing in the USA and create plenty of jobs within the industry. Those...
Throughout Donald Trump's campaign he's talked about how he wants to revive manufacturing in the USA and create plenty of jobs within the industry. Those plans have been met with a mixed reception from manufacturers around the world.
President-elect Trump has promised to spend $1 trillion on infrastructure projects, a move that has been applauded by Caterpillar Inc., its Vice President for Global and Corporate Affairs agreeing that a lot needs to be on to improve infrastructure in the country. This is no doubt going to create jobs in manufacturing, construction and beyond.
While many manufacturers are eager to take on new contracts and employ more people, Trump's plans have been criticised by some. The campaign rhetoric was to bring all manufacturing back to the USA and revamp existing overseas trade deals. This could have repercussions for any manufacturers that rely on exporting their goods.
The idea is that limiting trade will make companies look within the US for products and supplies they would normally import from elsewhere. It'll also encourage people to buy products made closer to home by limiting exports.
The auto industry
Car manufacturers could be hit hard by Trump's plan to scrap the North American Free Trade Agreement as many rely on exporting to Mexico. If trade deals are pulled and restrictions imposed on manufacturers, this could hit the auto industry hard as it comes at a time when growth in US car sales has stalled.
Another impact of scrapping the North American Free Trade Agreement is the effect it could have on Canada's auto industry as it, and many other sectors, rely on US sales.
Many US companies also have factories in Mexico and use the cheap labour and manufacturing costs to keep prices down for the end user.
While Trump's plans will undoubtedly make more jobs in the USA by taking them away from Mexico and other countries, consumers will pay for this US workforce in higher product prices. Charles Chesbrough, senior economist and Executive Director of Strategy and Research at the Original Equipment Suppliers Association, a Detroit-based trade group representing auto suppliers commented on Trump's plans to Fortune magazine: "His trade policies could add $5,000 or more to the price of a small car from Mexico."
Bad news for green energy
The plans coming out of Trump's campaign could also have repercussions for manufacturers involved in green energy and transport. He wants to scrap subsidies for electric car manufacturers and renewable energy providers and wants to relax environmental regulations that could see fossil fuel companies benefit hugely.
Trump's America First Energy Plan pledges to "unleash an energy revolution that will bring vast new wealth to our country". America may already have undergone a shale revolution but Trump wants to go further, accessing "$50 trillion in untapped shale, oil and natural gas reserves, plus hundreds of years in clean coal reserves".
Relaxing these regulations will allow more traditional energy companies to expand what they're doing, creating jobs in the process. Trump is confident that within a few years, the US could overtake Saudi Arabia as one of the biggest oil producers in the world.
Already energy suppliers and the manufacturers of large pipeline projects are seeing the value of their shares rise.
It seems that most manufacturers are eager to work with the Trump administration on its plans to reduce tax, boost infrastructure spending and ease regulations but these same manufacturers are worried Trump's views on trade will limit any benefits that come from other plans. Those who rely on free trade for their imports and exports are the most at risk.