Hitachi Solutions form game-changing Royal Mint partnership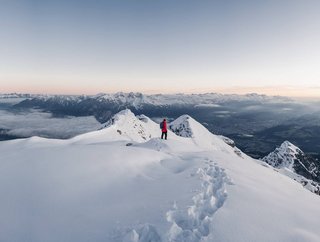 Hitachi Solutions
Jamie Watson, Client Director at Hitachi Solutions Europe, explains why his firm was well-equipped to assist The Royal Mint in its ambitious transformation
Embarking on its game-changing Sustainable Precious Metals (SPM) programme, The Royal Mint (TRM) needed a first-class partner that could seamlessly establish a new ERP system.
The Mint found just that in the form of global consultancy firm Hitachi Solutions, which specialises in people-first business transformation using Microsoft technologies. There are, according to Jamie Watson, Client Director at Hitachi Solutions Europe, two equally-important sides to this process.
"From a tech perspective, it involves the full suite of Dynamics 365 Business Applications: the Power Platform, Azure, and the data and AI platforms," he adds. "From a people perspective, it's centred around change management and digital innovation using methods like user-centric design, Microsoft Catalyst and design-thinking techniques."
Forming a partnership
Watson – who looks after strategic accounts for Hitachi Solutions Europe across the UK public sector – boasts a decade of experience working with SaaS and Dynamics 365.
Explaining the origins of Hitachi Solutions' engagement with TRM, he adds: "We worked very closely with Rich (Hobbs, CIO of The Royal Mint) and his team to deliver a people and business-led engagement that initially had a real focus on understanding their needs and the goals.
"We prioritised those needs and then worked out what enabling technology was required within that Microsoft technology stack to turn those business needs into real life opportunities and outcomes.
"Since then, we've continued our relationship, successfully tendered the Sustainable Precious Metals ERP transformation programme, and we've just gone live with the Microsoft Dynamics 365 Finance and Supply Chain Management solution."
Hitachi Solutions faces up to challenges
A whole host of technical barriers have presented themselves during TRM, Hitachi Solutions, and Microsoft's joint partnership. As a world first-programme the SPM scheme was completely greenfield, with no existing technology in place. More widely, the technology being used across the Mint organisation was becoming legacy and beginning to be considered unfit-for-purpose.
"As a collective team," Watson continues, "we had less than six months to design, configure, test and deploy a production-ready ERP solution, which, for anyone familiar with these types of programmes, is almost unheard of."
Nevertheless, Hitachi Solutions has successfully supported TRM in delivering a new cloud-based, evergreen D365 solution. In time, it should provide the company with the necessary capabilities to support the SPM business unit
A sustainable solution
The design and build of TRM's new ERP solution means it will prove extremely sustainable in the long term, resonating nicely with the overall sentiment of the SPM programme.
Watson said the project had provided "huge opportunity" for transformation across TRM's organisation. He adds: "What that will allow us to do is focus less on keeping the lights on, which is typically what happens next after you go live with a technology solution.
"Instead, we can focus more on continually adding value, new functionality, things like the Power Platform, robotic process automation and even brand-new technologies that are hitting us across the AI and machine learning stack. In time, that will certainly become relevant to The Royal Mint and could, in itself, provide significant long-term benefits."
Read the full Royal Mint digital report HERE.