India's smart manufacturing electric vehicle future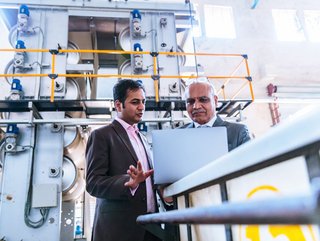 Indian IT service Panache Digilife has announced a manufacturing and supply chain agreement with electric vehicle manufacturer Revamp Moto
Indian manufacturer Revamp Moto has announced that it has signed a manufacture and supply agreement with IT service Panache Digilife, for its modular electric vehicles. Both companies hope that this will move India closer towards a zero-emission society.
India's zero-emission society fueled by electric vehicles
Revamp Moto manufactures reliable, modular and connected electric vehicles based on its Modular Utility Platforms. The company is dedicated to uplifting India's entrepreneurs and moving India towards becoming a zero-emission society.
Panache Digilife is an Information, Communication & Technology & IoT devices manufacturing, distribution and services company. The company has a vision to "Make Human Life Easy" and is focused on finding solutions for smart computing devices, virtualisation and retail IoT.
Together, Revamp Moto and Panache Digilife will work to develop a zero-emission society in India, by getting more EVs on the road with Revamp Moto's modular electric vehicles.
Revamp Moto will manage the product development, research and development and new technologies, while Panache will take care of product assembly and process optimisation, across the Indian EV market.
'Made in India' manufacturing
Leaders from both businesses said they were excited to work together.
"With a production capacity of 150,000 vehicles per year, this partnership with Panache will enable us to fast pace the delivery of our vehicles to customers," said Revamp Moto's Co-founder and Managing Director, Jayesh Tope.
"We are delighted to be working with Revamp Moto and will look to combine our efforts to shape the future of mobility not just in India but with products that are 'Made in India' for the world," said Panache Digilife's Chairman and Managing Director, Amit Rambhia.