Seclore's Vishal Gauri on cybersecurity & the CHIPs Act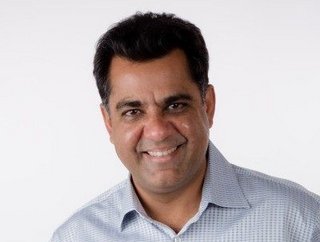 Vishal Gauri
Vishal Gauri, President of the Americas at data-centric security company Seclore, explores cybersecurity tools, the CHIPS Act & supply chain disruptions
Seclore is a data-centric security company headquartered in Santa Clara, California. At its core, the company helps enterprises protect their most sensitive IP. Founded on the principle that traditional cybersecurity methods that focus on securing networks and devices are no longer sufficient, Seclore aims to be the leading provider of 'data-centric security'.
The company has globalised and expanded to other markets, including North America and now has more than 2,000 customers across nearly 30 countries that use the Seclore platform to protect their most sensitive information and digital assets, within and outside the organisation's boundaries.
Vishal Gauri is President of the Americas at Seclore. He joined the company in 2021 and is based in San Francisco.
"Prior to Seclore, I've worked in venture capital and IT. Earlier in my career, I worked on developing semiconductor processes and equipment at Novellus Systems and am the inventor/author of 18 patents in that area," Gauri explains. "At Seclore, we serve a variety of industries and work with many of the biggest names in semiconductor manufacturing in the United States to protect intellectual property and prevent data theft."
Cybersecurity tools and the CHIPS Act
Since Gauri entered the industry, cybersecurity has changed dramatically. According to Gauri, there are a multitude of factors behind this.
"First, it is that data has never been more strategically important to enterprises — IP and proprietary data are the lifeblood of businesses, representing organisations' greatest competitive differentiation," he explains. "At the same time, organisations have never been more globally distributed and increasingly work with an extensive network of third-party collaborators – everyone from designer software [EDA], and foundries, to capital equipment manufacturers."
This means security teams must protect a much wider surface area, as sensitive company data is constantly on the move, passing from individual to individual, inside and outside the enterprise.
"The dagger is this though: while the state of cybersecurity has changed quite radically in recent years, many of the prominent cybersecurity tools and methods used today are the same ones used decades ago and it's leaving organisations vulnerable."
In August of 2022, the Biden administration signed the CHIPS and Science Act into law. It promised to strengthen American manufacturing, supply chains and national security.
"This CHIPS Act will invest in research and development, science and technology, and the future workforce to keep the US a leader in emerging industries, including nanotechnology, clean energy, quantum computing and AI," says Gauri. "Since being signed, the US has seen investments in and openings of chip facilities in North Carolina, New York, Arizona, Utah, Kansas and California.
"This ramping up of chip production will boost American semiconductor research, development and production as the US currently only produces around 10% of the world's supply of semiconductors. The growth will help the US maintain a competitive technological edge by lowering the costs of chips and creating new American jobs."
The promise of jobs is proving popular with the local populations where the chip facilities are being built. Furthermore, for those who have been battered by the supply chain disruptions of the past three years, the CHIPS Act is a welcome sign that the manufacturing sector has learned a lesson and is investing in a smoother future.
CHIPS and supply chain disruptions
Since the COVID-19 pandemic, manufacturers have investigated reshoring opportunities as a solution to supply chain disruption.
"The more the US can depend on tools and technology within its borders, the less risk they have when there are disruptions or disturbances in the global supply chain," says Gauri.
Impacted by varying sanctions, material supply and border controls from various countries, the global supply chain is dependent on several factors to operate smoothly.
"If the US can manufacture more components and products within the country itself, it mitigates American risk when any of those factors are disrupted internationally."
However, there remain many cybersecurity risks surrounding US chip production. For Gauri, data security is synonymous with national security in the chip industry.
"The chip designs, product roadmaps, IP, process equipment and other proprietary information of new US fabs will be of incredible interest to adversaries," says Gauri. "This is already a concern. Just last fall, the Biden administration enacted new rules to curb China's access to certain US chips, for fears that they could be used as components across China's military infrastructure. The expectation is that these rigs will become even bigger targets moving forward."
One of the greatest vulnerabilities comes from third-party risk. US chip manufacturers work with several third-party vendors, often sharing sensitive data (including chip IP) with those parties.
"To ensure that data is thoroughly protected, manufacturers must extend their security and risk management infrastructure to their vendors, advisors, sub-contractors and partners," Gauri explains. "They'll want to maintain security and control of information wherever it travels, prevent unauthorised users from accessing and misusing the information and maintain complete visibility over all activities performed by all users on all sensitive information regardless of where it is stored."
Over the next year, Seclore will continue to build out its North American footprint, invest in product innovation and educate the market about the importance of data-centric security.
"Rather than depending on endpoint or perimeter security tools that become impractical once the data leaves the organisation, security teams must focus on embedding security into the data itself."
This is a major paradigm shift for most organisations and Seclore wants to provide the tools and resources to help lead the way.