61% of manufacturers have had a cybersecurity incident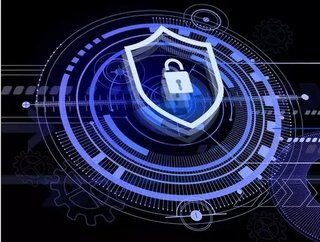 Latest findings from Trend Micro Incorporated reveals that 61% of manufacturers have experienced cybersecurity incidents in their smart factories
Trend Micro Incorporated - a global leader in cybersecurity - has commissioned independent research specialist Vanson Bourne to conduct a survey with 500 IT and OT professionals in the United States, Germany and Japan.
The State of Industrial Cybersecurity: Converging IT and OT with People, Process, and Technology
 
Could lack of IT-OT collaboration be holding back security projects?


 
Findings from the report revealed that 61 per cent of manufacturers have experienced cybersecurity incidents in their smart factories, with 75 per cent suffering systems outages as a result, 43 per cent of which lasted more than four days.
"Manufacturing organisations around the world are doubling down on digital transformation to drive smart factory improvements. The gap in IT and OT cybersecurity awareness creates the imbalance between people, process and technology, and it gives bad guys a chance to attack. That's why Trend Micro has integrated IT and OT intelligence and provides a comprehensive solution from the shop floor to the office. We're helping put visibility and continuous control back in the hands of smart factory owners," commented Akihiko Omikawa, executive vice president of IoT security for Trend Micro.
 
Key report findings


 
Across all three countries technology (78 per cent) was the biggest security challenge, followed by people (68 per cent) and processes (67 per cent)

Fewer than half said they were implementing technical measures to improve cybersecurity, with asset visualization (40 per cent) and segmentation (39 per cent) being the least likely to be deployed indicating they are the most challenging to execute

Those with a high degree of IT-OT collaboration were more likely to implement technical security measures

Comparing those with IT-OT collaboration with those with little to none, 66 per cent of those with are using firewalls (compared to 47 per cent of those without), in addition to 62 per cent of those with are using IPS and 54 per cent are using network segmentation (compared to 46 per cent and 37 per cent of those without respectively)

Standards and guidelines were cited as the top drives for enhanced collaboration by 64 percent in the US, 58 per cent in Germany and 57 per cent in Japan
Trend Micro Incorporated recommends a three-step technical approach to securing smart factories: Prevention, Detection and Persistence.
For more information on manufacturing topics - please take a look at the latest edition of Manufacturing Global.