Applying the metaverse to the manufacturing industry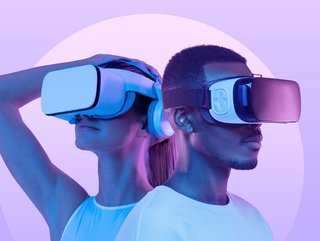 The Metaverse
Discover six ways in which the 'industrial metaverse' can benefit the manufacturing industry to work faster, more efficiently, and at lower costs
The metaverse - coined in 1992 - is a digital ecosystem built on various kinds of 3D technology, as well as real-time collaboration software and blockchain-based decentralised finance tools.
While it remains a niche application, primarily used for entertainment and gaming, the technology is at the start of rapid adoption across many industries including manufacturing.
Below are four ways in which the industry is beginning to adopt the technology.
Product design and engineering
For those looking to reduce product development costs and improve time to market, augmented reality (AR) and extended reality (XR) solutions such as Holo-Light are being used in the design and engineering of products to allow engineers to visualise 3D models, work collaboratively, and evaluate designs earlier.
"You visualise your data in an AR space, and people come together to interact on that model. They do design reviews, they make assembly checks, they use it for training," explained Luis Bollinger, Co-Founder, of Holo-Light.
Training
A widely applicable use case for the metaverse is in the training of manufacturers. In particular, VR can be used to bring people together without increased expense or downtime as a result of travelling to a central location.
Employee onboarding
With more and more teams working remotely and geographically dispersed following COVID-19, the metaverse is being used for employee onboarding to drive connection and inclusion among colleagues.
"This is where different types of metaverse experience, beyond the standard Teams or Zoom experience, can bring benefit," highlighted Gilberto Serra, Head of Digitalisation at Nokia People Services.
The metaverse offers a much more immersive experience with 5G advancements expected to drive the use of full 3D hologram projections so that participants will feel as if they are all in the room together.
Virtual services: Hands-on work
Another helpful use case of AR is virtual guidance for technically challenging and hands-on work. Virtual overlays can be used to provide manufacturers with information on what they are looking for, where to focus, and how to complete a task successfully.
In particular, it can be very helpful to perform specialist maintenance and repair tasks for machinery.
*************************************************
Check out our free upcoming virtual event, Manufacturing LIVE, 6-7th December 2023.
For more insights into Manufacturing - check out the latest edition of Manufacturing Magazine and be sure to follow us on LinkedIn & Twitter.
Other magazines that may be of interest - Healthcare Digital.
*********************************************
BizClik is a global provider of B2B digital media platforms that cover 'Executive Communities' for CEO's, CFO's, CMO's, Sustainability Leaders, Procurement & Supply Chain Leaders, Technology & AI Leaders, Cyber Leaders, FinTech & InsurTech Leaders as well as covering industries such as Manufacturing, Mining, Energy, EV, Construction, Healthcare + Food & Drink.
BizClik, based in London, Dubai & New York offers services such as Content Creation, Advertising & Sponsorship Solutions, Webinars & Events.