Made Smarter: Sixty New Digital Manufacturing Leaders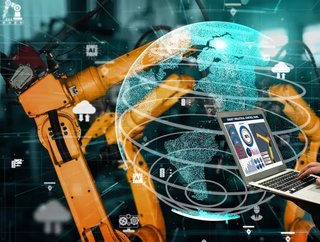 Thanks to expert workshops, on-site visits, and hands-on projects, Made Smarter's Leadership Programme equips SME executives with digital expertise
Digital transformation can start small. Just ask graduates of Made Smarter's Leadership Programme—which equips SME executives with the skills to create clear digital strategies. Now, manufacturing leaders can register to join the next two intakes, starting on October 7th and November 10th. 
'The Leadership Programme has helped create 60 new digital leaders by giving them time out of their business to reflect on the bigger picture and share ideas and experiences alongside their peers in manufacturing', says Donna Edwards, Director of the Made Smarter Adoption Programme. "They can then return to their own business and develop a digital strategy to create growth and efficiencies'. 
Who Joined the First Cohorts? 
Executives from Optimold, Technoprint, Astec Precision, Primasonics, Fleetwood Sheet Metal, and more throughout the North West. 'There are hundreds of manufacturers in the region grasping the opportunities offered by Made Smarter', Donna explains. 'This includes expert, impartial technology advice, digital transformation workshops, funded digital technology internships, and support with technology adoption projects'. The programme takes place over eight months in partnership with the Lancaster University Management School (LUMS), the University of Liverpool (UoL), and Manchester Metropolitan University (MMU). 
What Did They Think? 
'I was worried I was too old', says 58-year-old Keith Scobie-Youngs, Co-Founder of the Cumbria Clock Company. He'd never joined something like the Made Smarter Leadership Programme. 'But it was enlightening. It gave me an opportunity to talk to people in the same position, some with more experience and others just starting out'. 
Further, graduates say that the programme's hands-on 'sprint sessions', in which they develop and test ideas with their peers, helped give them the confidence to use new digital tools. 'Theory is valuable and arms you with ideas, concepts, and tools', says Andrea Williams, Operations Director at Norcott Technologies. 'But hearing how it had been successfully applied to another business and seeing the proof was the breakthrough moment'. 
After all, experience is equally as valuable as education. 'One sprint was all about addressing significant production issues relating to an existing product line', added Sarah Poynter, Operations Manager at Arden Dies, a tooling manufacturer in Stockport. She and her cohort members, in order to meet the factory's demands of short turnaround times, high volumes, and quality specifications, automated large parts of the workload. 
What's the Verdict? 
Join while you can! Made Smarter's Leadership Programme graduates agree that the time away from their business reshaped their perspective and gave them time to strategise. Keith walked away from the programme realising that he could differentiate his business by focusing on sustainability. Sarah found it easier to kickstart digital projects that would directly benefit her business. Andrea gained skills and confidence. 
Says Professor Angus Laing, Dean of Lancaster University Management School: 'It's clear from the feedback that the five cohorts who embarked on this programme have reaped the benefit'. He adds: 'Our hope was to create a space for leaders to build their confidence, capacity, and capability to identify, test, and adopt new technologies'. Check, check, check. Registration is now open at madesmarter.uk.