New Abu Dhabi Index to help accelerate Industry 4.0 adoption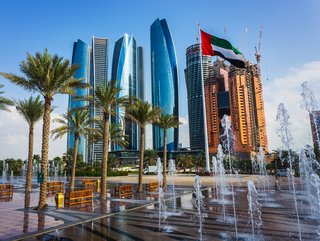 Abu Dhabi's newly launched Smart Manufacturing Index gives private sector industrial companies knowledge and training in Industry 4.0 technologies
Abu Dhabi has unveiled a Smart Manufacturing Index to guide private sector industrial players' transition to Industry 4.0 technologies, as the emirate looks to accelerate growth and boost competitiveness in the industrial sector.
Launched by Abu Dhabi's Department of Economic Development (ADDED), and part of the recently launched Abu Dhabi Investment Strategy, the Index "addresses all aspects of the transition to methods of tomorrow's manufacturing," according to ADDED Chairman, Mohamed Al Shorafa.
"It is of paramount importance to equip manufacturers with vital, seamless and effective mechanisms to transition to Industry 4.0 technologies and applications to drive future growth, and pre-empt shifts in demand and supply."
This comes as the UAE emirate plans to more than double the size of its manufacturing sector to US$46.83 billion by 2031.
Strong growth in Abu Dhabi's industrial sector
Abu Dhabi has witnessed strong growth in its industrial sector in the first half of the year, according to a recent report by the Industrial Development Bureau (IDB), part of ADDED.
The number of new licences reached 136 in H1 2022, with 62 establishments transitioning to the construction phase, and 44 factories moving from under-construction to in-production; and by the end of June, there were 866 active in-production licences.
"The industrial sector is the largest contributor to Abu Dhabi's non-oil GDP in addition to its role in creating jobs and enhancing knowledge and innovation-driven initiatives," said Rashed Abdulkarim Al Blooshi, undersecretary of ADDED.
"We are building on these successes and will continue our efforts to ensure ease of doing business, support industrial financing, and FDI attraction to achieve objectives of the recently launched Abu Dhabi Industrial Strategy."
Abu Dhabi strategy to become region's most competitive industrial hub
The Abu Dhabi Industrial Strategy is designed to strengthen the emirate's position as the region's most competitive industrial hub.
In June, the Abu Dhabi government announced its intention to invest US$2.72 billion in the emirate's manufacturing sector with the aim of more than doubling the size of the sector to US$46.83 billion, create 13,600 skilled jobs, and increase Abu Dhabi's non-oil exports by 143% to Dhs178.8bn by 2031.
"The Abu Dhabi Industrial Strategy has ushered in a new era, not only for the manufacturing sector, but for the whole economic landscape in the region," Al Shorafa says.
"To further enhance a smart, circular, and sustainable economy, we are forging ahead with taking the manufacturing sector to the next level by empowering industrial facilities to keep pace with latest trends and solutions.
"Backed by strong fundamentals and a unique business ecosystem, Abu Dhabi continues to cement its status as a leading industrial hub in the region."
Since the unveiling of the strategy, ADDED has introduced various initiatives, partnering with leading global institutions to deliver the strategy's ambitious objectives.
Among recent initiatives are the Land Incentives Programme, which offers long-term lease contracts for industrial land through rental rebates; as well as expansion of the Energy Tariff Incentive Programme, offering preferential rates for gas and electricity to the industrial sector based on various criteria.
The latest initiative – the Smart Manufacturing Index – provides a "critical and comprehensive framework" for assessing capabilities of industrial facilities, identifying gaps, and recommending practical steps for reaching the targeted Industry 4.0 maturity.
The Index breaks down difficult concepts into six building blocks to provide a clear and easy-to-follow road map, which begins with the evaluation of a production facility's current state, followed by ways to raise readiness levels, proposed steps to transform facilities, and identification of the best production methods to capitalise on the shift to smart manufacturing.